You can imagine the chest bumps and whoops in the corridors of its monstrous Cupertino campus. "The first public company ever to reach a $1 trillion valuation," scream the high-fiving executives. "We should charge even more for this stuff."
Since the quaint days of the iPod in the early 2000s, Apple Inc. (Nasdaq: AAPL) has morphed from a subcultural design outfit, adored as a hip alternative to corporate homogeneity, into an obscenely corporate money machine. Its lofty principles explain its success, insist fans, and have certainly not been sacrificed in pursuit of fame and fortune. But there is no denying that Apple and its cult following have gone shamelessly mainstream. It is the art-house director who went into blockbusters, the boutique delicatessen that became a supermarket chain.
Apple's real genius is to have pulled off this move into the mass market while ratcheting up its luxury-goods prices. Its ability to sell millions of phones that each cost nearly 4% of the UK's average household income proves consumers are hooked. The form factor, helpfully, is the electronic opium of the masses. In a report entitled "A decade of digital dependency," UK regulatory authority Ofcom this week said the average Brit checks his or her smartphone every 12 minutes. Daily activities such as walking, interacting with people and eating are typically interrupted by smartphone usage.
The great con is that Apple's smartphones no longer provide a higher-quality hit than its rivals' devices. In 2007, when the iPhone first appeared, handset makers like Nokia Corp. (NYSE: NOK) and Sony Ericsson Mobile Communications were humiliated by Apple's innovation. In the intervening decade, manufacturers including Samsung Electronics Co. Ltd. (Korea: SEC) and Huawei Technologies Co. Ltd. have caught up with and even bettered the stock market king. The P20, Huawei's flagship phone, is technically superior to Apple's iPhone X in many ways but costs roughly 40% less. The Chinese company now sells more smartphones than Apple. (See Overpriced & Underwhelming, Apple's New iPhone Lacks X Factor.)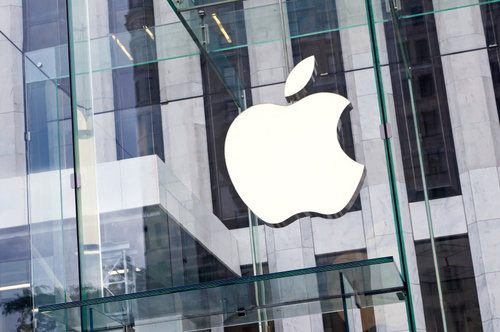 Even these companies have now taken smartphone innovation to its limit. The touchscreen combined with the mobile app made the phone a multipurpose tool for work and play. With no similar revolution in sight, smartphone companies are left polishing and tweaking what is already there. Previously upbeat smartphone analysts are now the curmudgeons of the Mobile World Congress, the telecom industry's annual Catalonian shindig. The iPhone X barely moved the innovation needle and yet came with the biggest increase in price that Apple has foisted on its fans.
In some respects, Apple is not unlike De Beers, an Anglo-American diamond company whose marketing brilliance was to hoodwink engaged couples into believing worthless rocks have intrinsic value. (It is perhaps no accident that "I Am Rich," one of the most expensive iPhone apps of all time, gave users the image of a bright gemstone for a cool $1,000.) iPhones are obviously not worthless, but they are a status symbol whose exorbitant price tag is justified by neither scarcity value nor development costs. Last year, Apple made a fat operating profit margin of nearly 27% and spent a derisory 5% of revenues on research and development. The equivalent margin at Samsung's devices business was 11.1%, while for Huawei -- which does not break out profits for its devices, networks and enterprise divisions -- it was 9.3%. Samsung invested 6.8% of company sales in total R&D. Huawei splashed 14.9%.
The end of innovation
Both these rivals have substantial other lines of business, of course. When it comes to the iPhone maker's $1 trillion valuation, the paradox is that Apple has increasingly become a smartphone company as doubts surface about the smartphone's long-term survival. Last year, around 61.6% of its revenues came from iPhone sales, up from just 53.4% back in 2013. "We are now in the smartphone era's twilight, and Apple may not be in a particularly strong place to succeed with what comes next," says BBC technology reporter Dave Lee, reflecting concerns about the limits of smartphone innovation and Apple's own creative shortcomings.
Some analysts are excited by the growth of Apple's services business, which generated $9.5 billion in sales in the May-to-July quarter, up 31% year-on-year. While that is undeniably impressive, and could point the way to life after the iPhone for Apple, it does not justify a $1 trillion valuation. Even with the recent increase, service revenues accounted for less than a fifth of company sales in the May-to-July quarter. (See Apple Stops Taking Businesses for Granted.)
---
For all the latest news from the wireless networking and services sector, check out our dedicated mobile content channel here on Light Reading.
---
At its heart, Apple is a gadget business, and it is a gadget business that has failed to come up with an exciting new product since 2007 (discounting the iPad, which is basically a large iPhone). AirPods, Apple TV boxes, Apple Watches, Beats headphones, HomePods and iPods together generated just $3.7 billion in sales in the recent quarter, about 7% of the total. Hopes are not high that Apple will deliver the same kind of breakthrough in wearables it once did in smartphones. Like an old movie star, it is living well off its former glories.
Once customers are hooked, they cannot easily kick the Apple habit. Despite technology developers' apparent enthusiasm for the kind of "openness" that allows Google's Android software to function with any manufacturer's hardware, Apple is resolutely closed. Moving from an iPhone to an Android device could mean giving up music, movies and other content that will not cross the chasm. "How to switch from Apple to Android" brings up 462 million search results on Google, suggesting there is widespread interest in the leap, and that its execution is not easy.
Many will not try. The author of this blog, written on an ageing MacBook Pro, has looked at his iPhone approximately 30 times in the last six hours, a rate that tallies with Ofcom's findings. Closed ecosystems are often likened to prisons, but Apple's jail has sweeping views, houses many of your best friends and comes with luxury accommodation. If you can afford to pay the jailer, it is a comfortable place to be.
— Iain Morris, International Editor, Light Reading