Enterprise users will find new capabilities in iOS 12, the latest version of Apple's iPhone and iPad operating system.
The software update was mostly designed for consumers (we never want to hear the phrase "tongue detection" again). But the software, unveiled Monday at Apple's World Wide Developer Conference, provides a few capabilities making it attractive for companies deploying iPhones and iPads to workers. It'll be available as a free update in September.
Get more life from old devices: Apple says iOS 12 is focused on performance, meaning that enterprises can keep their older iPhones and iPads in workers' hands longer, while still taking advantage of the latest security updates, capabilities and apps. Apple says iOS 12 will support all the devices that iOS 11 supports, back to the iPhone 5s, introduced in 2013.
Performance improvements will allow apps to launch up to twice as fast, even when the system is operating under heavy loads. Typing is more responsive, with the keyboard appearing up to 50% faster and the camera launching up to 70% faster, Apple says.
Privacy and security controls on both iOS and the new version of MacOS -- named Mojave -- protect user privacy from nosy social media sites. The software blocks user tracking by social media "like" and "share" buttons and comment widgets.
Safari on iOS 12 and Mojave block tracking users based on their system configuration by presenting simplified system information when users browse the web. And Safari also gains improved password controls.
Apple is reportedly testing a new iOS feature that could make it much harder for police to unlock iPhones without the user's permission, by limiting USB connections to iOS devices. Hardware tools from Cellebrite and GrayShift for unlocking iPhones require a USB connection.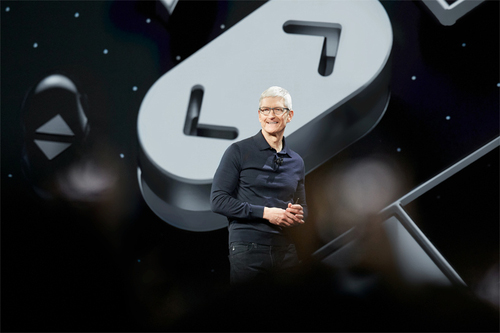 ---
Now entering its fifth year, the 2020 Vision Executive Summit is an exclusive meeting of global CSP executives focused on navigating the disruptive forces at work in telecom today. Join us in Lisbon on December 4-6 to meet with fellow experts as we define the future of next-gen communications and how to make it profitable.
---
iOS app portability for the Mac: A new developer framework is designed to make it easier to move iPhone and iPad applications to the desktop. Apple expects general availability in mid- to late 2019, but it already is using those tools internally to bring stock iPhone apps to the Mac, namely News, Stocks, Voice Memos and Home.
Health records: Healthcare providers will take advantage of a new Health Records API to allow developing applications that use health data to better manage medications, nutrition plans, diagnosis and more. More than 500 hospitals and clinics have access to the secure, encrypted data.
Group FaceTime support will allow multiple people to participate in FaceTime video and audio conferencing from the iPhone, iPad, and Mac, as well as FaceTime audio from the Apple Watch. Group FaceTime supports end-to-end encryption.
Siri Shortcuts is a new automation app allowing users to build voice-activated automated actions for apps or groups of apps acting in sequence.
New notifications controls allow users to put their phones in "Do Not Disturb" mode at specific times, locations or when specific actions are taken. Users get controls on how notifications are delivered, and grouping to view and act on notifications quickly. So you're less likely to be that guy whose phone goes off in a meeting.
CarPlay gets support for third-party navigation apps, such as Waze. (Not really an enterprise feature, but useful for people who drive to work.)
Wallet supports student ID cards, useful for educational institutions.
WatchOS 5: The new Walkie-Talkie mode on Watch OS 5 allows Apple Watch users to communicate with each other over voice. And the Siri watchface gets additional shortcuts and notifications. (I use Siri on workdays to keep track of upcoming meetings.)
Shared AR: Augmented reality gets discussed mostly in terms of games and entertainment, but it has potential for training and field service as well. For example, a technician might look at malfunctioning equipment in the real world and see an augmented-reality overlay showing information about components requiring repair.
The new ARKit 2, Apple's software toolkit for building augmented reality applications, allows users to share augmented reality experiences, looking at the same virtual object overlaying the real world. AR apps can also tie virtual objects to specific locations in the real world. And persistent AR allows users to leave virtual objects behind in the real world, working on projects over time.
Apple provides more details about its AR advances in a press release. The examples are phrased in terms of games, entertainment and consumer apps, but you can imagine workplace opportunities as well.
Related posts:
— Mitch Wagner




Executive Editor, Light Reading