SAN DIEGO --Uplinq -- HP Inc. (NYSE: HPQ) is open to partnering with one or two "special companies" to bring webOS to non-HP products, but its model won't be one of licensing its software, the company's head of mobile and former Palm Inc. CEO Jon Rubinstein told Uplinq attendees today.

When asked to define "special" in his keynote Q&A, Rubinstein said it'd be a company that brings value to the HP ecosystem, not one that's just looking to support multiple operating systems. As he described it, HP's approach will fall somewhere between licensing to all like Android does and keeping it in the HP family a la Apple Inc. (Nasdaq: AAPL).

"Our strength is in delivering the entire ecosystem," Rubinstein said. "That's part of the reason HP bought Palm."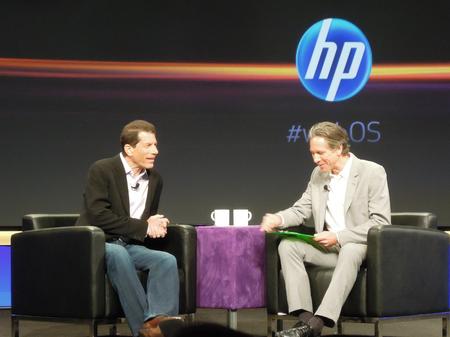 Over at the D9 conference outside of L.A., HP CEO Leo Apotheker shed more light on HP's partner plans, telling the audience that he thinks HP "can get some partners to help distribute webOS." When asked specifically about High Tech Computer Corp. (HTC) (Taiwan: 2498) by a This Is My Next blogger, Apotheker said he's open to those discussions.

The computer giant has only announced four webOS devices, but plans to launch a portfolio of Internet-ready smartphones, tablets, PCs and printers, to compete. Licensing, or partnering as the execs call it, could be important to make up for lost time, although it would be a departure for Palm and its closed ecosystem approach.

As to who those other partners would be, that isn't clear. Most other device makers, including HTC, have committed to other operating systems like Android and would only be adding webOS to the fold, which wouldn't make them special in Rubinstein's definition.

— Sarah Reedy, Senior Reporter, Light Reading Mobile