Wireless operators used to distrust Wi-Fi, but soon many may not only be managing it themselves, but also embracing it as part of their own 3G and 4G networks.

At least that's what vendors are hoping.

Wi-Fi policy management is coming into focus at Mobile World Congress as vendors introduce hardware and software platforms designed to help wireless operators take control over offload, not lose track of their customers the second they dump them off their network.

This Monday, Ruckus Wireless Inc. will unveil what it's billing as a new category of Wi-Fi gateway to help carriers cleanly integrate Wi-Fi into their networks, essentially making it just another radio access tech.

"Offloading as a phase one really helps, but it doesn't do enough for a carrier," says Ruckus VP of Marketing David Callisch. "They need to offload the traffic and handle it just like cellular traffic."

That's because when a subscriber moves from 3G to Wi-Fi, the operator loses visibility and can't control quality of experience. So rather than deploying standalone hot-spot networks, the new Wireless Services Gateway (WSG) combines Ruckus's Smart Wi-Fi radio access with mesh backhaul technologies to create a central point of control over standard 3rd Generation Partnership Project (3GPP) interfaces. (See Chongqing Telecom Creates a Wi-Fi Ruckus.)

Don't call it a "Wireless LAN controller on steroids," Callisch says. It's much more scalable than that. The box is more distributed, lighter and more efficient, because it pushes processing off to the access point.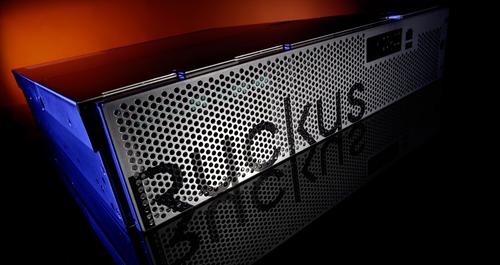 Policy management vendor Openet Telecom Ltd. says it too can provide this capability, but in the form of a software stack. According to Gary Rieschick, director of wireless and broadband solutions at Openet, the company's software can manage, monetize and track subscribers as they traverse from 3G to Wi-Fi.

But, demand for operators for this has been low, so the capabilities are not yet completely defined, he says. He expects that to change in the next few years.

Wireless operators warm up to Wi-Fi
Outside of the loss of data traffic, operators have hesitated about managing their own Wi-Fi networks because they want to be sure the experience is up to par. When it's a free for all, users will get variable quality, which is a problem for operators who want to slap their brand on it, says Current Analysis analyst Peter Jarich.

"People think about Wi-Fi as, get someone in the house, put them on the Wi-Fi and I don't care anymore," Jarich says. "It's simple, but when you take it to a broader view of putting it on my own managed Wi-Fi like with AT&T in Chicago and San Fran, that hasn't been that much of a focus."

It's a tricky proposition for vendors too. Rieschick says that a problem vendors run into is that every network has its own access gateway and several vendors providing access points. They have to have a policy management solution that is agnostic to the network pipe.

"We take back-office information from the IP network that allows us to make decisions on subscriber type, location, time of day, congested or not or usage limits if they're over 10 GB per month," Rieschick says.

Offloading discussions at MWC
While not the sexiest topic at the show, Wi-Fi offload will be a prevalent one at MWC. Expect many announcements and demos related to carrier-managed services, even a few with policy management in the mix.

WeFi Inc. is another vendor announcing and demoing a 3GPP standard-compliant, carrier-grade Wi-Fi and offloading tech to manage access networks. A pre-standard version of the software is already in trial with several mobile carriers, according to the company.

Big players Ericsson AB (Nasdaq: ERIC) and Nokia Networks are also making moves in this space. Ahead of MWC, NSN introduced Smart WLAN connectivity, designed to selectively and seamlessly offload traffic onto Wi-Fi, no password needed. It also applies authentication, charging, traffic management and policy control to Wi-Fi in the same way it does to 3G. (See NSN Gets Smart With WLAN .)

The next step will be to get the wireless operators on-board as well.

"This is not something you just do in a day," Callisch says. "It takes an architecture and a strategy and a business model."

— Sarah Reedy, Senior Reporter, Light Reading Mobile