LONDON -- Integrating Wi-Fi into a broader range of fixed and mobile communications services is all the rage these days, which is why there was a packed house at Light Reading's inaugural Strategic Opportunities in Service Provider Wi-Fi conference on April 24.

As the resulting video interviews and articles listed below show, the event was attended by many different types of companies, with many different strategies, looking to benefit from the deployment of carrier-grade Wi-Fi technology.



So who was there? Click on the pic below to launch the slide show and find out.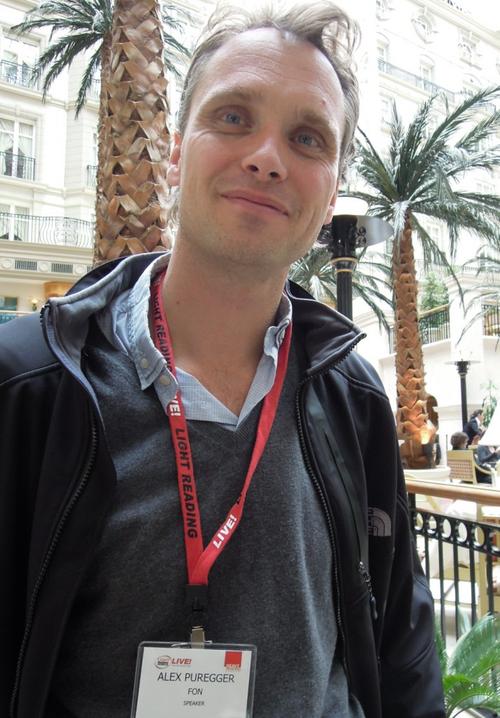 The pics and captions are all our own work, so you know who to blame.

— Ray Le Maistre, International Managing Editor, Light Reading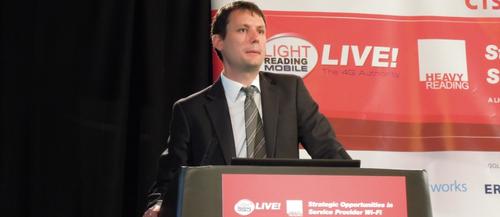 Tropical Welcome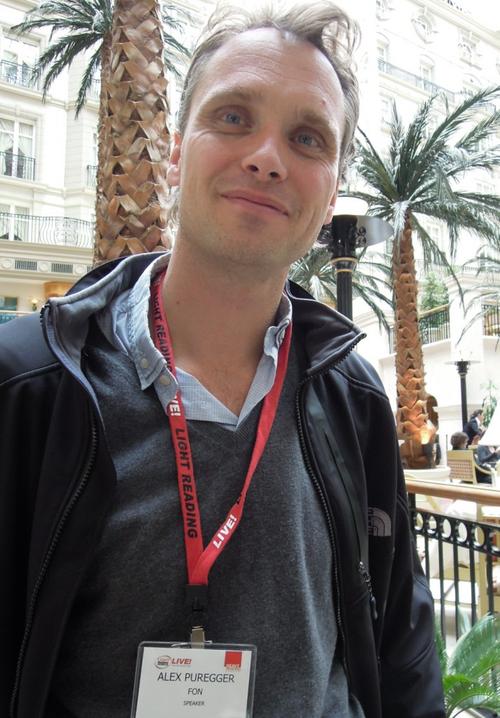 FON's Alex Puregger must have wondered if he was in the right place, with palm trees and streaming sunlight ... but that's what you get in the heart of the Landmark Hotel in London!
Badge Me Up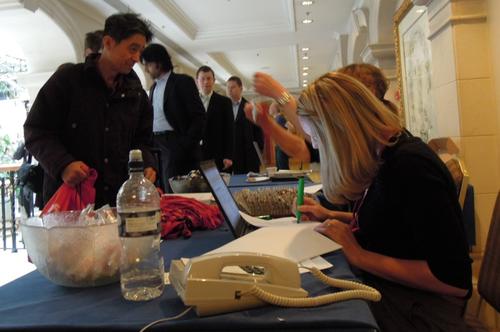 Attendees could smell the coffee and (thank goodness!) strong Wi-Fi signal as they queued up to sign in.
Sing Along if You Know the Words
Heavy Reading Senior Analyst and host for the day Gabriel Brown gets the crowd going with an early morning rally cry.
Standing Room Only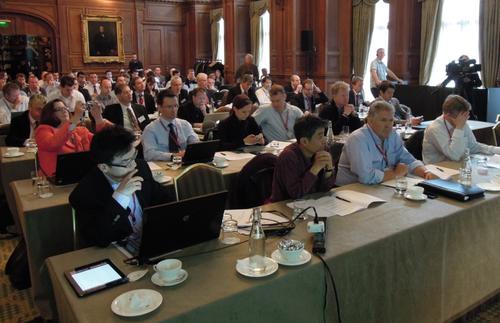 Full house for a hot topic!
Let's Stay Together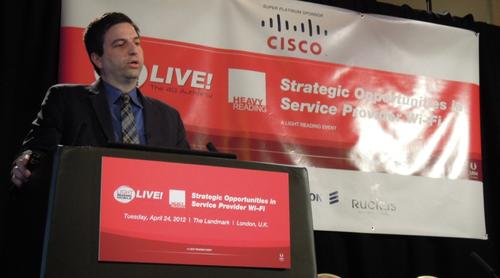 Cisco's Jared Headley channels Al Green as he tells the attendees that mobile networks and carrier-grade Wi-Fi can co-exist in harmony.
More Tea, Chris?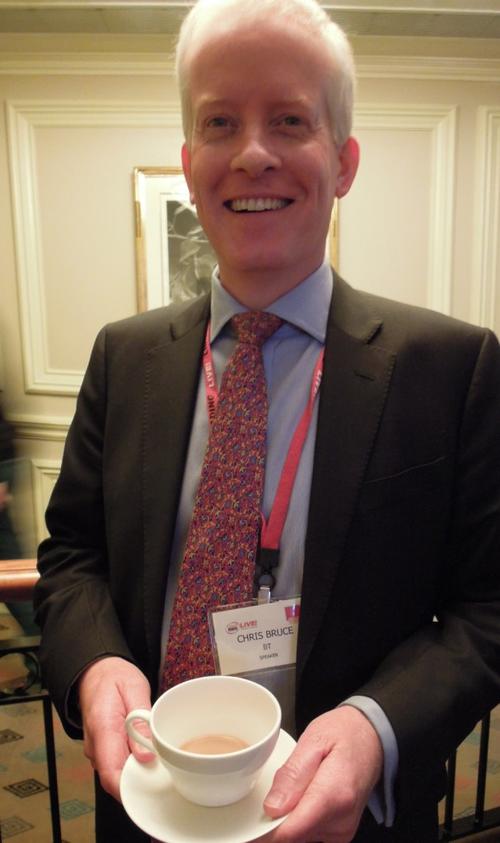 BT's Chris Bruce tucks into a welcome beverage following his presentation about the U.K. operator's Wi-Fi strategy and the latest developments at the Wireless Broadband Alliance, of which he is the current chair.
Get Ready & Action!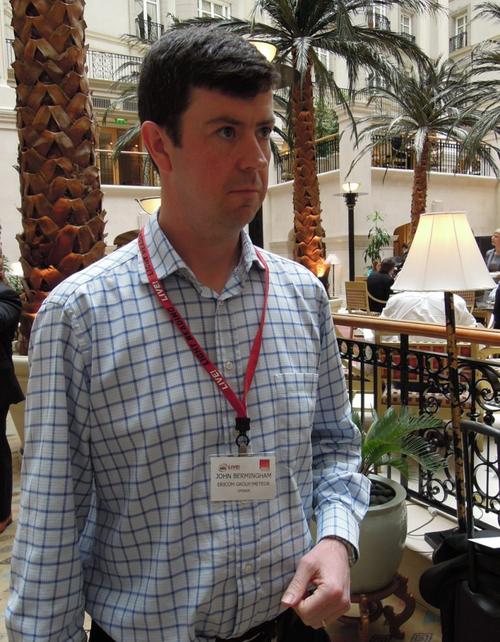 Eircom's John Bermingham steps out of the conference to field some questions from the Light Reading TV crew.
A Drink & a Chat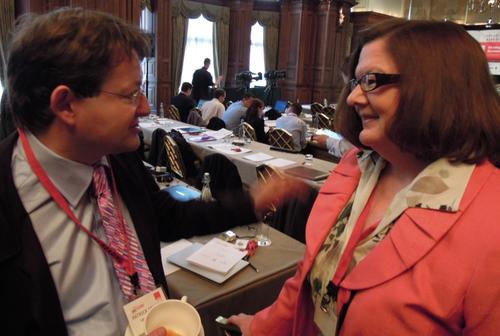 Heavy Reading Senior Analyst Patrick Donegan (left) takes a break from his tea to talk to Cisco's Lisa Garza.
Sharp Mind, Blurred Hand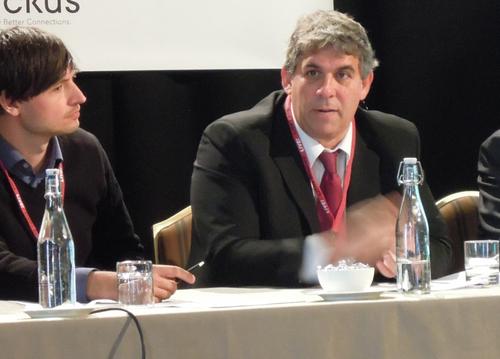 BT's Steve Dyett gets worked up during the panel session about commercial drivers for Wi-Fi.
Glad to Be Here!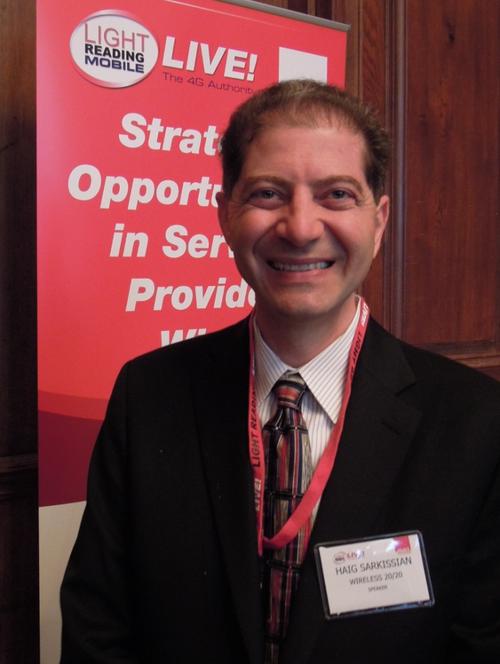 Wireless 20/20 principal consultant Haig Sarkissian can hardly contain his glee at being part of the proceedings.
Badged Up & Ready to Rock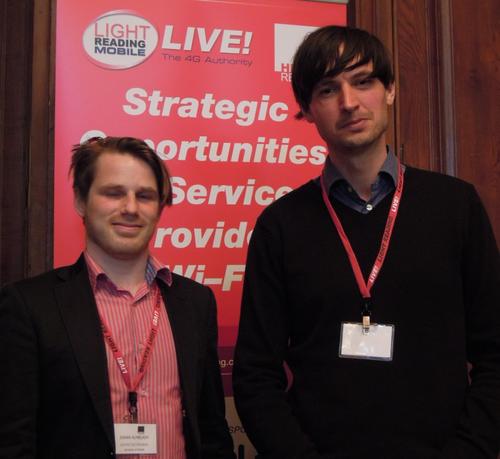 Anyfi's Johan Almbladh (left) and Björn Smedman get ready to spread the word about Wi-Fi over IP.