NOON -- Blogs are great for rumors and I've got one here...

Huawei Technologies Co. Ltd. has sent a letter of intent to Carrier Access Corp. (Nasdaq: CACS) to buy the company for $6.35 a share, according to one source close to the situation. Carrier Access hasn't yet responded to the letter, from what I can tell.

The interest on Huawei's part is twofold. First, Huawei is hot on the wireless backhaul space, where Carrier Access is a player. The Chinese vendor was notably a Gold sponsor of the recent Light Reading Backhaul event in Berlin.

Heavy Reading analyst Patrick Donegan says Carrier Access has some product pieces that Huawei needs, not the least of which was the pseudowire technology it bought when Carrier Access acquired Mangrove. (See CACS Closes Mangrove Buy.) And there's the fact that Huawei could use some exposure to North American wireless operators, where Carrier Access has some great visibility, given its relatively small size.

That said, wireless capex delays and carrier consolidation have been sweating Carrier Access of late. The company reported a loss of $9.7 million on revenues of $8.6 million for the quarter ended March 31. That was a revenue hit of 61 percent, compared to a year ago. Analysts expect the company to lose 28 cents a share on revenues of $8.2 million for the second quarter of 2007.

Huawei's $6.35 a share suggestion is a nice premium on Carrier Access's current price, which has been around the mid to high $4-range for a while. But there's no guarantee that the most influential board members at Carrier Access -- the husband and wife team of CEO Roger Koenig and corporate development officer Nancy Pierce -- would want to sell.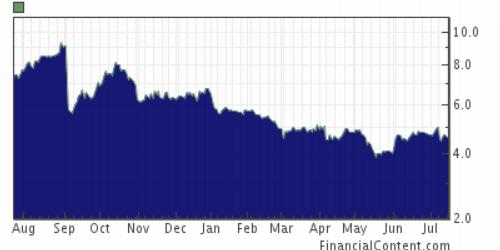 Koenig and Pierce together owned about 38 percent of Carrier Access as of April 2007, and, for all we know, they could be convinced that the company has better days ahead.

Carrier Access didn't respond to our requests for comment, so it's not clear how seriously they're taking the alleged letter. But it is interesting that Huawei is looking to beef up in wireless backhaul and, as a bonus, wants a shot at some North American wireless service provider contracts.

My source on this is pretty good, but standing all alone, which is why I'm labeling this a rumor and blogging it (as opposed to running it as news and flogging it).

If you hear anything on this one, let me know.

— Phil Harvey, Barely Managing Editor, Light Reading