Verizon to Launch Fixed 5G Service on Oct. 1
Verizon says it will launch its initial fixed broadband 5G service in parts of Houston, Indianapolis, Los Angeles, and Sacramento on October 1, likely beating rivals to a gigabit-speed service, albeit using the operator's own 5G specification known as 5GTF.
Verizon Communications Inc. (NYSE: VZ)'s "5G Home" is a service that offers downloads of around 300 Mbit/s with "peak speeds" of nearly a gigabit, Verizon says. The company will use a fixed wireless connection to the home via 28GHz millimeter wave (mmWave) spectrum to achieve these speeds. Much like FiOS, Verizon envisages this being used to support broadband, video streaming and multiple device connections in the home. (See Verizon Sets Launch of '5G Home' , Will 5G Be a Cord-Cutter's Dream?, 5G Fixin' to Become 'Largest Existential Threat' to Broadband Providers – Analysts and Verizon's Fixed 5G: A Cable Alternative Is Coming!)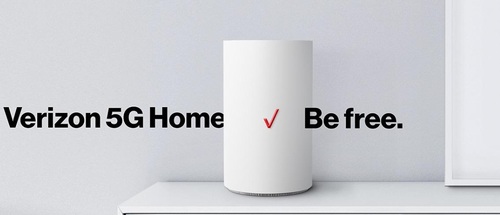 Verizon has so far announced Ericsson AB (Nasdaq: ERIC) and Samsung Corp. as its infrastructure vendors. (See Ericsson & Samsung to Supply Verizon With Fixed 5G Gear .)
The system uses a 28GHz small cell to connect the signal to the home via an antenna that can be roof- or window-mounted. Verizon has tested the product in multi-story apartments and has said it is suitable for dense urban environments. This is because of the signal propagation capabilities of millimeter wave spectrum. (See Nokia Bell Labs & Verizon Stretch Fixed 5G to the Home and 5G: Verizon's New Home Invasion?)
Early users in the four markets will be able to sign up for 5G Home service for free for the first three months. The price will be $50 per month after that for existing Verizon Wireless customers, and $70 per month for new customers.
---
What are the key technologies and processes that will underpin successful, full 5G deployments? Check out our 5G Big Picture Prime Reading report to find out.
---
Verizon has now started marketing its 5G network deployment as "5G Ultrawideband." Acting CTO Kyle Malady wrote that this was because only Verizon has the "massive spectrum holdings" coupled with "deep fiber resources" and the ability to deploy "large numbers of small cells" to bring 5G to customers.
Nonetheless, the carrier still has work to do to deliver standards-based mobile 5G: It is anticipating a software update to the existing 5GTF fixed wireless network in early 2019, along with a 5G snap-on module from Motorola Mobility LLC to support the mobile launch. (See Verizon's First 5G Mobile Device? It's a Snap!)
It appears that AT&T Inc. (NYSE: T) will beat Verizon to a mobile 5G launch in the US, with the service expected in "parts of" 12 US markets by the end of 2018. (See AT&T Adds New 5G Cities, Names Infrastructure Vendors.)
— Dan Jones, Mobile Editor, Light Reading
Like what we have to say? Click here to sign up to our daily newsletter
One of America's most loved telecoms get-togethers, The BIG 5G Event, will be returning to Austin in 2023 to host 1,500+ telecom, cloud and technology professionals — and we want you to be a part of it!
For three days, you can meet and network with leaders from every part of the North American 5G ecosystem and hear from over 150 speakers on the hottest industry topics. To apply for your complimentary pass to the event, visit this link.
EDUCATIONAL RESOURCES



PARTNER PERSPECTIVES
- content from our sponsors