Nokia Tumbles on Weak Results, Insists Good 5G Times Lie Ahead
Nokia has served up disappointing news for investors with first-quarter results that show a decline in network spending by its customers and an operating loss when figures from the small licensing business are excluded.
Shares dived more than 8% at one point during morning trading in Helsinki, after the Finnish vendor reported a 9% drop in overall sales, to about €4.9 billion ($6 billion), and a 59% fall in net profit, to just €83 million ($101 million), compared with the year-earlier quarter.
At only €239 million ($291 million), total operating profits clearly missed analyst expectations of €369 million ($449 million), according to a Reuters poll.
Table 1: Nokia Headline Figures for Q1 (€M)

Q1 2018
Q1 2017
YoY change
Net sales
4,929
5,388
-9%
−Nokia's networks business
4,325
4,902
-12%
−Nokia Technologies
365
247
48%
−Group common and other
252
254
-1%
Gross profit
1,941
2,196
-12%
Gross margin
39.4%
40.8%
-1.4 percentage points
Operating profit
239
341
-30%
−Nokia's networks business
43
324
-87%
−Nokia Technologies
274
116
136%
−Group common and other
-77
-99
21%
Operating margin
4.8%
6.3%
-1.5 percentage points
Net profit
83
203
-59%
Source: Nokia.
Despite the setback, the Finnish equipment now expects its large networks business to outperform rivals this year, having previously guided for a sales decline in line with the market. It has also raised its outlook for the overall networks market to a sales decline of 1-3%, an improvement on the earlier forecast of a 2-4% decline.
Nokia Corp. (NYSE: NOK) explained that improvement by saying order intake had been "excellent" in the first quarter, especially in North America, where some of its customers are preparing to launch 5G services this year.
"We have clear visibility to 5G deals for large-scale commercial rollouts in the United States in the second half of the year," said Rajeev Suri, Nokia's CEO, in an earnings statement. Other "large-scale" 5G commercial rollouts are expected to start in 2019, he told investors.
Although not factored into the outlook, CFO Kristian Pullola told Light Reading that recent US moves against Chinese rivals Huawei Technologies Co. Ltd. and ZTE Corp. (Shenzhen: 000063; Hong Kong: 0763) could also work to Nokia's advantage. ZTE currently faces a seven-year ban on the use of US components, while Huawei is reportedly under investigation for violating sanctions against Iran. (See US Investigating Huawei for Sanctions Violations – Report and ZTE in Existential Crisis as It Slams 'Unfair' US Ban, Considers 'Judicial Measures'.)
"We come from a strong security background and are trusted from a quality point of view. We have a good chance to succeed in this environment," said Pullola. "We will monitor the situation and try to use any opportunity that would present itself in radio, routing or optical."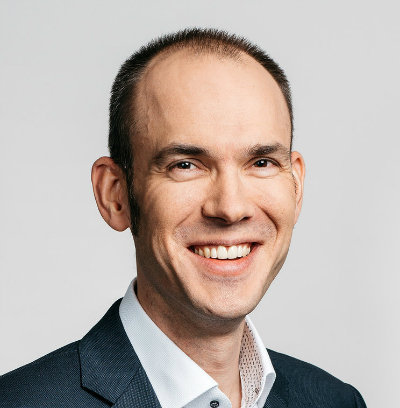 Executives insisted revenues would have been flat without foreign exchange movements, but its networks business, which accounts for 88% of the total, still suffered a 3% year-on-year decline on a constant-currency basis.
Last week, Swedish rival Ericsson AB (Nasdaq: ERIC) said its own first-quarter network sales were down 2% in constant-currency terms, compared with the year-earlier period. (See Ericsson Takes Giant Leap Toward Profitability.)
One concern for investors is a weakening of both gross and operating margins at Nokia in the first quarter. The company's gross margin slid to 39.4%, from 40.8% a year earlier, while its operating margin declined from 6.3% to 4.8% over the same period.
Suri blamed the gross margin weakness on "regional and product mix" and said the figure would improve in the second half of the year.
"Geographically we saw growth in Latin America and the Middle East, which are lower-margin markets than North America," Pullola explained. "From a product point of view we had more services, more optical, less software and less routing, and those mix shifts meant lower margins."
Even though profitability has worsened, Nokia insists it is on track to realize cost savings of €1.2 billion ($1.46 billion) this year, compared with 2015. It continues to guide for an operating margin at the networks business of 6-9% this year and 9-12% in 2020.
Pullola denied there was a need for more rigorous cost cutting to boost margins, but overall employee numbers at Nokia changed little in 2017, falling to 101,731 from 102,687 the year before. That contrasts starkly with headcount development at loss-making Ericsson, which has axed around 14,000 full-time positions in the last year, giving it 97,581 full-time employees at the end of March.
"We have seen workforce reductions across the globe but we are reinvesting into business areas where we see growth in future, including software and enterprise," said Pullola. "Total workforce numbers are volatile depending on the type of business we take on, but overall we're on a reducing trend."
Next page: Spending slump
Like what we have to say? Click here to sign up to our daily newsletter
One of America's most loved telecoms get-togethers, The BIG 5G Event, will be returning to Austin in 2023 to host 1,500+ telecom, cloud and technology professionals — and we want you to be a part of it!
For three days, you can meet and network with leaders from every part of the North American 5G ecosystem and hear from over 150 speakers on the hottest industry topics. To apply for your complimentary pass to the event, visit this link.
PARTNER PERSPECTIVES
- content from our sponsors