SAN FRANCISCO -- Mobile World Congress Americas 2017 -- During a morning keynote, Sprint COO of Technology Günther Ottendorfer explained the carrier is well positioned for the emergence of 5G, and is actively working on bringing sub-6GHz 5G to the US in 2019, together with partners Qualcomm and SoftBank.
During Light Reading's LTE Advanced Pro and Gigabit LTE: The Path to 5G breakfast event last week, moderated by Heavy Reading Principal Analyst Gabriel Brown, Ottendorfer outlined Sprint's road to 5G and how the evolution of LTE-Advanced Pro enhancements will prepare the ground for commercial 5G services.
"LTE plus is the basis in the Sprint network for our journey to 5G because it allowed us already in 4G to use features that will later be the key building blocks for 5G networks."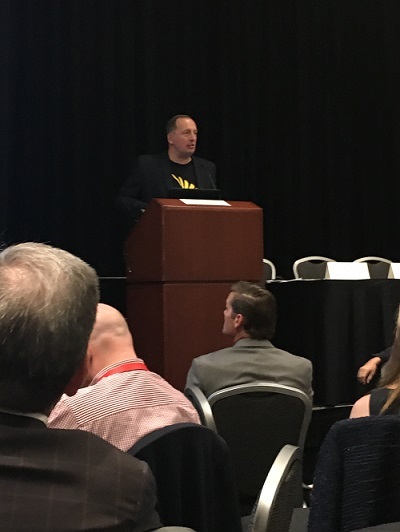 Ottendorfer said massive MIMO will be a key building block for 5G, and Sprint Corp. (NYSE: S) has completed several massive MIMO trials with Ericsson AB (Nasdaq: ERIC), Nokia Corp. (NYSE: NOK) and Samsung Corp. In a "world of increased traffic growth," massive MIMO (FD-MIMO) increases reliability of the network, improves network edge coverage, and can increase sector capacity by five to ten times in a high-band network, he explained.
"Already before we deploy NR, we have significant ways, with the technologies I mentioned -- with carrier aggregation, with massive MIMO, with increased modulation schemes -- to increase the capacity," said Ottendorfer. "That's why we believe our way into 5G will be a smooth one because we'll have a very good foundation ready for even higher capacity with 5G … We also believe with those foundation blocks, you ain't seen nothing yet."
Durga Malladi, senior VP of engineering for Qualcomm Inc. (Nasdaq: QCOM), also presented a keynote address and explained that Gigabit LTE plays a strong role in supporting the increase in immersive experiences -- such as VR and gaming services -- and is essential to the 5G mobile experience. He added that Gigabit LTE is laying the foundation for everything in 5G, and explained that 5G NR will build upon the momentum of LTE in new services such as connecting IoT and improving machine communications.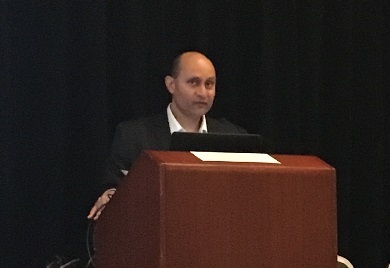 Following Ottendorfer and Malladi's keynotes, panelists Derek Peterson, CTO of Boingo Wireless Inc. ; Gordon Mansfield, VP of RAN & Device Design for AT&T Inc. (NYSE: T); Adnan Khan, senior business development manager for Anritsu Corp. ; Qualcomm's Durga Malladi; and Thomas Noren, VP and head of 5G commercialization for Ericsson, discussed how LTE-A Pro can accelerate success in 5G and how Gigabit LTE will change the customer experience.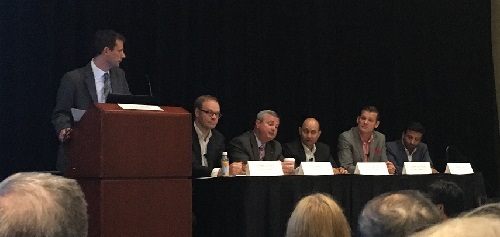 Boingo's Peterson said he expects Gigabit LTE will improve customer experience at concert venues by delivering augmented reality experiences, for example, and that venues want to bring more of these types of experiences to audiences. In addition, Peterson forecasts momentum in this entertainment area may start with stadiums seeking to create an environment where audiences could replay sports plays on their devices -- mimicking the experience they would have at home.
Ericsson's Noren explained that 5G will open up new revenue and innovation opportunities in areas like virtual reality. Noren said one key use case will be around wireless access; 5G technologies and massive MIMO could open up more opportunities for coverage in historically underserved homes in the US where fiber access wasn't feasible. AT&T's Mansfield echoed a common theme during the morning event that as demand for immersive experiences increases, and as augmented reality and VR drive video usage and latency sensitivity, operators will need to scale capacity with 5G.
Looking ahead to LTE's role in the next few years, "There will be use cases that demand NR but others will make sense to stay on LTE," said Mansfield.
Related posts:  
— Kelsey Kusterer Ziser, Senior Editor, Light Reading