Huawei's future participation in the UK's 5G market remains in doubt after the UK government today postponed any decision on whether to ban the controversial Chinese equipment vendor, allowing it to continue serving UK operators until there is more "clarity" about the risks involved.
The apparent fudge was perhaps unsurprising while the UK remains between prime ministers, with Conservative Party members set to choose either Boris Johnson or Jeremy Hunt as the country's next leader following the resignation of Theresa May earlier this year.
But the latest delay was immediately attacked by Members of Parliament who were hoping for more certainty following a supply chain review that dragged on for months.
Now finished, that review has left the all-important Huawei question unanswered, with Jeremy Wright, the UK's digital secretary, acknowledging that developments in the US and other markets had prevented his department from arriving at any firm conclusion about Huawei.
Above all, the US decision to add Huawei's name to its "Entity List," blocking access to vital US components, could "have a potential impact on the future availability and reliability of Huawei's products together with other market impacts and so are relevant considerations in determining Huawei's involvement in the network," said Wright in a statement now published on the government's website.
"Since the US government's announcement we have sought clarity on the extent and implications but the position is not yet entirely clear. Until it is, we have concluded it would be wrong to make specific decisions in relation to Huawei," he said.
Tom Watson, the deputy leader of the opposition Labour Party, said the government's handling of the issue had been "defined by confusion" and that the telecom industry would be left without the "confidence" it needed to invest in new 5G technology. "What Britain needed was not muddle but a new model for a genuinely world class infrastructure," he said.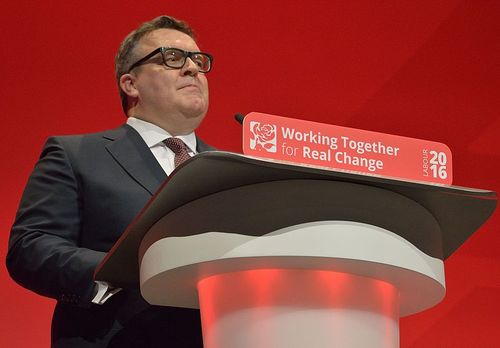 Watson also said the future of the UK's digital infrastructure was "being held hostage by transatlantic geopolitics," alluding to the recent US moves against Huawei and a trade war between the US and China.
Citing laws that require Chinese organizations to cooperate closely with government authorities, Huawei's US critics say the firm's products may contain "backdoors" allowing Chinese government spies to infiltrate and potentially cripple networks in other countries -- charges Huawei has repeatedly denied.
The issue is huge because Huawei has overtaken Ericsson in recent years to become the world's biggest supplier to communications service providers globally. It provides equipment for all the UK's main operators and features prominently in the mobile networks of BT, Three and Vodafone.
Politicians are worried that a blanket 5G ban on Huawei would slow down the UK's 5G deployment and drive up costs for its operators. "A ban on Huawei products would significantly delay the rollout of 5G networks that will underpin tomorrow's economy," said Watson. "Our digital infrastructure is already falling behind."
There is also government concern about upsetting either the US or China as the UK prepares to leave the European Union (EU) and negotiate its own trade agreements with other major economies.
May quit her job after failing to win support for her "Brexit" deal to leave the EU and a so-called "no deal Brexit," which would mean falling back on World Trade Organization rules, is now a growing possibility.
Such a development would add to the pressure on the country's next leader to find new trading partners. Worried about the impact of a no-deal Brexit on the UK economy, authorities previously extended the deadline for leaving the EU by six months to October 31.
---
Want to know more about 5G? Check out our dedicated 5G content channel here on
Light Reading.
---
Today's debate in the House of Commons shows that MPs are as torn over Huawei as they are over Brexit, with Alan Brown of the Scottish Nationalist Party asking if a "direct ban" would be an easier way of countering any threats. Conservative MP Julian Lewis said it would be "mad" to enter into relationships with "agencies of a communist, totalitarian state," while other politicians accused Huawei of intellectual property violations and questioned China's track record on human rights.
There is also parliamentary concern that Ericsson and Nokia are the only two viable alternatives to Huawei after years of industry consolidation, leaving operators heavily dependent on a handful of giant vendors.
Responding to criticisms about the latest delay, Wright said any decision one way or the other could have a major impact on the UK economy. "It is possible that the government may decide that an outright ban is the appropriate course of action," he said. "All I can say is that we are not yet in a place to make a decision about that."
Nevertheless, any future regime is likely to force network operators to use more than one vendor in different parts of the network after a committee of MPs last week said that "diversification" would improve resilience.
"It will take time to have diversification, but we should seek to do so in the long term," said Wright today. "Part of the reason you want a larger number of suppliers is not simply because it is commercially and economically beneficial but because there is a security benefit too and not overdependence on one supplier."
Despite the lack of certainty, Huawei welcomed today's statement from the Department of Culture, Media and Sport, the government agency responsible for the telecom supply chain review, and said it would provide the "confidence" for it to continue working with operators on 5G deployment.
"The findings are an important step forward for 5G and full fiber broadband networks in the UK and we welcome the government's commitment to 'a diverse telecom supply chain' and 'new legislation to enforce stronger security requirements in the telecom sector,'" it said in an emailed statement.
Huawei says the evidence shows that a ban would cost the UK economy around £7 billion ($8.7 billion) and result in more expensive 5G networks, with knock-on costs for consumers. "On Friday, parliament's Intelligence and Security Committee said limiting the market to just two telecom suppliers would reduce competition, resulting in less resilience and lower security standards," it said. "They also confirmed that Huawei's inclusion in British networks would not affect the channels used for intelligence sharing."
Related posts:
— Iain Morris, International Editor, Light Reading