The GSMA, the not-for-profit organization that runs the most important industry event of the year, Mobile World Congress, has lost two senior executives in the run-up to the February event in Barcelona.
Chief Marketing Officer Michael O'Hara and Head of LatAm Sebastian Caballo have both suddenly left the organization with immediate effect, it was announced to the organization's staff on Tuesday afternoon.
The two executives "have decided to leave the GSMA and I've agreed they can do with immediate effect," the GSM Association (GSMA) director general Mats Granryd informed staff.
In his internal note, seen by Light Reading, Granryd outlined a temporary reporting structure while their replacements are found and then stated: "As we approach Barcelona, it is important we maintain focus, despite changes in management and reporting lines. I know I can count on you all to deliver."
The communication was notable for its lack of acknowledgement for the efforts of two senior staffers who, combined, had put in 22 years of work at the industry body. "Not much in the way of a thank you or recognition of achievements in that note," stated one interested industry watcher who contacted Light Reading.
It is not immediately clear why O'Hara and Caballo left at such short notice, though it seems an impending announcement about O'Hara's next industry role is forthcoming: He declined to share any details when contacted by Light Reading.
O'Hara, who joined in 2008, has been one of the architects of the GSMA's growth during the past decade, helping the Barcelona event to effectively double in size to more than 100,000 attendees, growing the organization's now annual Asia (Shanghai) event and forging a US event presence in the past few years, all of which has helped to generate substantial revenues. (See MWC's Millions: Hot-for-Profit in Barcelona.)
At those events, he has been responsible for "conference programmes, the Ministerial Programme, the Innovation City exhibition, and all event branding, marketing and communications," according to the GSMA's website, as well as being the brains behind the development and promotion of the Mobile World Live TV service that dominates the Orwellian large screens in Barcelona. He also "conceived the Mobile Economy report series" and, in 2016, "launched the GSMA Industry Purpose initiative, focusing on how mobile is contributing to achieving the United Nations Sustainable Development Goals."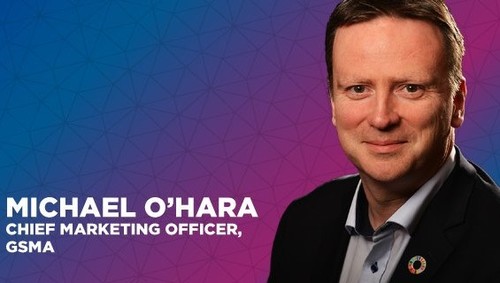 Prior to joining the GSMA, he held senior marketing roles at Microsoft, where he was General Manager for Marketing and Industry Management within the Communications Sector, at Sonus Networks (now part of Ribbon Communications), where he was VP of marketing, and at the former networking equipment giant Nortel Networks, where he was CMO in Europe.
In his past three roles he has worked very closely with Beth Morrissey, senior director of marketing at the GSMA: It will be a surprise is she doesn't continue that professional partnership wherever O'Hara turns up.
Caballo, who while senior did not have a seat at the organization's top management table, had been at the GSMA for 12 years. Prior to that he had been a university professor and lecturer and a telecoms industry analyst. His departure comes only a week after the GSMA held a Mobile 360 Series conference in Buenos Aires.
— Ray Le Maistre, Editor-in-Chief, Light Reading