Also in today's EMEA regional roundup: KPN invests in smart alarms; Telefónica vows to go carbon-neutral by 2050; Amazon bags Champion League rights in Germany.
Why are we here? What's it all about? Does God exist? How did it all go so wrong for Michel Platini? Such are the big questions, more or less, that Orange has been pondering as it seeks to discover its "raison d'être." Well, after a consultation with his employees, CEO Stephane Richard finally has some answers. Orange has been put on this earth, apparently, to give "everyone the keys to a responsible digital world," and to "ensure people and organisations enjoy a more autonomous, secure digital life." And there's us thinking you were here to make a ton of money and leave Altice, SFR and les autres trailing in your wake. Zut alors!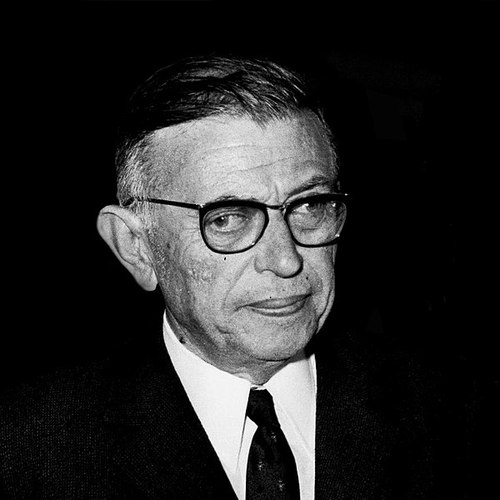 Away from Existential Crisis Corner, Orange has been teaming up with fintech company Wirecard again to allow Android users of Orange Bank in France to make mobile payments using Google Pay. Thanks in part to an earlier partnership with Wirecard, the Orange Bank App is already responsible for 17% of mobile payments in France, according to the operator. (See Orange Bank Job Is Going Europe-Wide and Eurobites: Orange Bank Is Open for Business.)
And in what international law dictates must be called the third segment of Orange news, the operator's venture capital arm, Orange Digital Ventures has announced its investment in InterCloud, a supplier of software-defined cloud interconnection services. Orange Digital Ventures is leading a €22 million (US$24.3 million) financing round alongside eight other investors.
Also investing in a sideways stylee is Dutch incumbent KPN, which, through its KPN Ventures arm, is joining Van Herk Ventures in putting €4.4 million ($4.8 million) into Sensara, a supplier of smart alarm systems for elderly care.
Telefónica has vowed that it will go carbon-neutral by 2050 in a set of commitments that also see it promise to reduce its energy consumption per unit of data traffic by 85% in 2025 and reach 85% of renewable electricity consumption in 2025, among other pledges.
Amazon is making further inroads into TV sports content, bagging the rights to show Champions League soccer in Germany. As the Guardian reports, Amazon will be showing 16 Champions League matches a season on its Prime Video streaming service for three seasons, beginning in the 2021-2022 season. (See Eurobites: Amazon Scores English Premier League Soccer Rights.)
Telia, Ericsson and the Norwegian University of Science and Technology have joined forces to demonstrate a driverless 5G-connected ferry that uses an "AI captain." The ferry, equipped with sensors that record its surroundings and the steering system on board, transports passengers across Trondheim's harbor canal. In the event of an emergency, the vessel can also be remotely controlled from the control center at Gløshaugen via the same mobile network.
Telia is also busy in neighboring Sweden too, where its contactless payment ticketing service has been introduced on city buses in Skåne. The onboard ticketing system forms part of Telia's wider Smart Public Transport offering.
MLL Telecom, which provides managed network services for UK public sector organizations, has been chosen by the recently created Bournemouth, Christchurch and Poole Unitary Authority on England's south coast to overhaul its existing network infrastructures. MLL Telecom will upgrade existing WANs using a combination of CityFibre and Openreach's circuits.

— Paul Rainford, Assistant Editor, Europe, Light Reading