Also in today's EMEA regional roundup: UK poised to let Huawei remain; Telecom Italia plans digital renaissance; EE beats Vodafone in Birmingham.
French telco Orange delivered a solid but unremarkable set of results for its recent third quarter, with sales up 0.8%, to around €10.6 billion ($11.8 billion), and operating cash flow down 0.5%, to €1.9 billion ($2.1 billion), compared with the year-earlier period. The operator was propped up by the performance of its fast-growing business in Africa and the Middle East, where sales rose 7.6%. But there was some disappointment in France and Spain, the company's two biggest markets, where revenues fell 0.4% and 2.5%, respectively. Orange blamed the French dip on the launch of new offers and flagged a shift to the "middle and low segments" in Spain -- which sounds like code for price-based competition. It also said it remained on track to hit its full-year guidance of slightly higher operating cash flow and a small decline in capital expenditure. The update was also marked by a further reduction in staff numbers in France, where headcount fell 6% in the preceding year, to 62,607 employees at the end of September. Orange's share price fell 2% this morning in Paris after the results came out.
UK Prime Minister Boris Johnson is reportedly out to prove he is no Trump poodle by allowing Huawei to continue providing 5G products to the country's operators, which rely heavily on the controversial Chinese equipment vendor -- described as a Chinese government stooge and security risk by US officials. Huawei's status has been uncertain ever since UK authorities kicked off a supply chain review under US pressure and while Theresa May, Johnson's predecessor, was still in charge. May was thought to be in favor of excluding Huawei from the "core," the intelligent part of the 5G network, but allowing it to provide radio equipment. After her plans were leaked by a government source, a decision was delayed amid UK political upheaval, including May's resignation and the appointment of Johnson. Now he is set to copy May, according to a recent report from The Times newspaper, allowing Huawei access to "non-contentious" parts of the 5G network. Such a decision risks antagonizing the US while the UK prepares to leave the European Union, a move that will force it to agree its own trade deals with other countries. Poodle? To Eurobites Towers, Johnson has always seemed more like a Golden Retriever with attitude.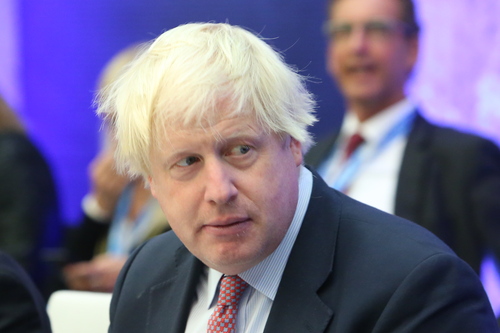 Telecom Italia is positioning itself as a modern-day Lorenzo de' Medici -- the Florentine statesman credited partly with Italy's 15th-century cultural revival -- through a project it calls "Operational Digital Renaissance" that aims to educate Italians in the online arts. Under the scheme, the Italian telecom incumbent will fund some 400 "coaches" whose job will be to provide training courses for around 1 million Italians. The focus, said the operator, would be on individuals "left out of the digital economy" and in need of basic support when it comes to using Internet services such as email and paying bills online. Rankings suggest Italy lags most other European Union countries in the use of digital services and that as many as 18 million people have not even used the Internet in the past year. It may be some time before Italy gets the digital equivalent of the Mona Lisa.
BT-owned EE is trumpeting the results of the latest 5G tests carried out by RootMetrics, a market-research firm owned by IHS Markit (itself a subsidiary of Light Reading parent company Informa). Tests in the city of Birmingham put 5G availability rates at 51.6% on EE's network, versus just 10.8% on that of rival operator Vodafone. EE also came out top on connection speeds, with an average of 185.7 Mbit/s versus 112.2 Mbit/s on the Vodafone network. The results have excited Marc Allera, the CEO of BT's consumer business. "This recognition of the early performance of our 5G network reflects our continued investment in delivering the best mobile experience, and our ambition to connect customers 100% of the time," he said.

— Iain Morris, International Editor, Light Reading