Eurobites: MTS Gets 2.1 Gbit/s From Samsung Device in Trials With Nokia & Qualcomm
Also in today's EMEA regional roundup: MegaFon microwaves with Ericsson; Vodafone enters Oman with OFT; Gorgeous Gavin turns up at Salesforce.
MTS has teamed up with Qualcomm and Nokia to conduct what the mobile operator says are Russia's first 5G mmWave tests of the pre-commercial variant of the Samsung Galaxy sS10 5G handset. During the tests, carried out in a Nokia laboratory in Moscow on a 28GHz 5G MTS network based on commercially available Nokia gear, a data transfer rate of 2.1 Gbit/s was achieved. Qualcomm equipped the handset with a Snapdragon 855 Mobile Platform featuring the X50 modem and antenna modules.
Still in Russia, MegaFon has asked Ericsson to build it a new nationwide transport network in a three-year deal. Ericsson will supply microwave, routing and optical offerings based on its Mini-Link platform.
The Vodafone brand is being launched in Oman thanks to a non-equity partnership agreement between the mobile giant and Oman Future Telecommunications (OFT). Under the terms of the agreement, the companies will collaborate on the rollout of a new mobile network and develop a range of new services bearing the Vodafone badge. The commercial launch of the new network is scheduled for the second half of 2020.
With giant video technology trade show IBC looming, there's a flood of related product news hitting the wires. Among them is the launch of video production and IP media delivery virtual network functions (VNFs) from Swedish vendor Net Insight, while Agama Technologies (also from Sweden) will be showing off its enhanced video analytics and assurance capabilities, which now include monitoring of uncompressed SDI (Serial Digital Interface) content, at the Amsterdam-based event. (For more IBC-related developments, see Getting Ready for the Visual Cloud , AirTies Enhances Cloud-Powered Home WiFi Platform, SES Synchs Satellite & OTT Video and Synamedia Beefs Up Piracy Prevention Portfolio .)
Just when it seemed that former BT CEO Gavin Patterson would live out his days watching Liverpool FC, his favorite soccer team, and experimenting with new haircare products, he pops up at Salesforce as the chairman of the cloud company's EMEA business. The Michael Landon doppelganger left BT in January after a halving of the UK phone incumbent's share price in the preceding three years. An accounting scandal in Italy, overspending on TV sports rights and looming competitive and regulatory challenges all played their part in BT's fall before Patterson was forced to quit. According to Sky News, which first broke the story, the position at Salesforce will be just one of a "portfolio of jobs" that Patterson is expected to take on as he stages a return from the corporate wilderness -- which suggests the lucrative chairman role won't keep him overly busy. Patterson's appointment comes shortly after Salesforce said the UK's Dame Jayne-Anne Gadhia, a former CEO of Virgin Money, would become the CEO of its UK business in October.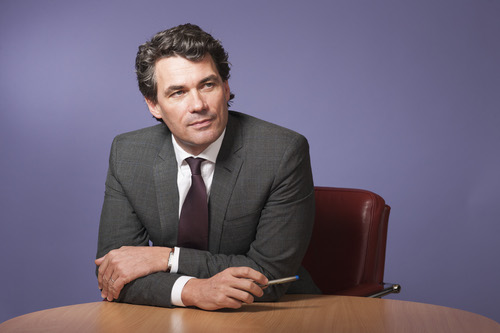 Intel-owned Mobileye, a specialist in advanced driver assistance systems (ADAS), has gone with Orange Business Services for the data connectivity element of its forthcoming product, Mobileye 8 Connect. Using a camera that can be retrofitted into most existing vehicles, Mobileye 8 Connect provides drivers with collision-avoidance technology based on driver behavior and environmental data.
Altice Portugal has turned to Amdocs for help with its "strategic digital transformation," or, to put it in plain English, help with its billing and related processes. The operator will use offerings from the "amdocsONE" product range.
It's not easy selling smartphones in the UK anymore -- and Dixons Carphone is providing ample proof of that in its latest set of results. The retailer's fiscal first-quarter financials reveal that UK and Ireland like-for-like mobile revenues fell by 10% year-on-year in what, says the company, "continues to be a challenging traditional postpay market."
US operator CenturyLink is on the look-out for EMEA partners, expanding its Channel Partner Program in the region. (See CenturyLink Courts EMEA Partners.)

— Paul Rainford, Assistant Editor, Europe, Light Reading
Like what we have to say? Click here to sign up to our daily newsletter
One of America's most loved telecoms get-togethers, The BIG 5G Event, will be returning to Austin in 2023 to host 1,500+ telecom, cloud and technology professionals — and we want you to be a part of it!
For three days, you can meet and network with leaders from every part of the North American 5G ecosystem and hear from over 150 speakers on the hottest industry topics. To apply for your complimentary pass to the event, visit this link.
UPCOMING LIVE EVENTS
June 6-8, 2023, Digital Symposium
June 21, 2023, Digital Symposium
December 6-7, 2023, New York City
All Upcoming Live Events
PARTNER PERSPECTIVES
- content from our sponsors