Also in today's EMEA regional roundup: Swisscom revenue slides in H1; BT to delist from NYSE; yet more holograms; 5G ice-cream scoop.
Huawei has said that it will continue to invest in the UK even if the British government bows to political pressure from the across the Atlantic to ban the Chinese vendor's equipment and software from its 5G infrastructure. In an interview with Sky News, Victor Zhang, Huawei's president of global government affairs, maintained that his company was confident that the UK will "make the right decision based on the facts and evidence," despite the arm-twisting from the US, which manifested itself this week in the shape of US National Security Adviser John Bolton, who arrived in the UK this week to do his president's bidding. (See Eurobites: Bolton Arrives in UK to Turn the Huawei Thumbscrews.)
Swisscom has had a tough half-year, with group revenue down 2.4% year-on-year to 5.66 billion Swiss francs (US$5.81 billion), though EBITDA (earnings before interest, tax, depreciation and amortization) was up 0.5% (on a like-for-like basis) to CHF2.24 billion ($2.30 billion). One bright spot within the group was Fastweb, its Italian broadband business, which saw its fixed-line customer numbers rise 4% year-on-year to 2.6 million, with revenue and operating income also rising. Swisscom's financial outlook remains unchanged, with net revenue of around CHF11.4 billion ($11.7 billion) and EBITDA of more than CHF4.3 billion ($4.4 billion) expected for the 2019 financial year.
Germany's United Internet saw EBITDA soar by 11.4% in H1 to €630 million ($702 million) on sales that were up 1.1% at €2.57 billion ($2.86 billion). However, weaker sales in the company's low-margin hardware business has led the company to update its sales guidance for fiscal year 2019, with total sales now expected to increase by 2%, as opposed to 4% previously.
BT is to delist from the New York Stock Exchange in what the UK incumbent operator says is a bid to reduce reporting costs and complexity. In a statement, BT said that it will "continue to positively engage with US equity and debt investors, and its obligations to its existing bondholders will not be affected by the deregistration." BT subsidiary British Telecommunications PLC also intends to deregister all of its registered debt securities in New York.
Meanwhile, BT has been forced to cough up more than £3.7 million ($4.4 million) to UK communications regulator Ofcom as a result of misreporting its financials between 2011 and 2015. Ofcom is partly funded by an "administration fee" levied on operators, which is based on the operators' revenues -- and BT's skewed financials meant that it hadn't paid Ofcom enough. For more details, see this story on our sister site, Telecoms.com.
Russian online giant Mail.Ru is talking to Huawei about getting its software pre-installed on the Chinese company's smartphones, Reuters reports. Mail.Ru operates two instant messaging networks, an e-mail service and Internet portal Mail.ru, as well as a number of online games.
Beam me up, Scotty. These days, when it comes to 5G demos, you can hardly move for holograms. The latest example cropped in Portugal, where Vodafone, with the help of Ericsson, made a 5G hologram call to TVI Studios in Lisbon, allowing a reporter to appear at the Vodafone Paredes de Coura festival in hologram form and interact with the CTO of Vodafone Portugal, João Nascimento.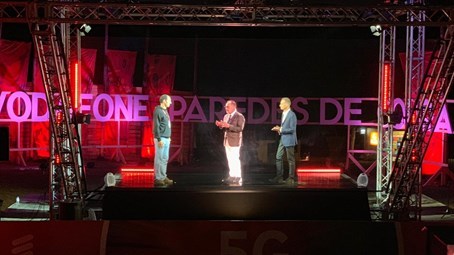 Holograms, schmolograms. A far more compelling use-case for 5G is being provided by Telia, which has teamed up with Finland's OP bank to allow folk to buy ice creams from an ice-cream van using their face, through a combination of payment platform Pivo and Telia's 5G. Can we call this a scoop?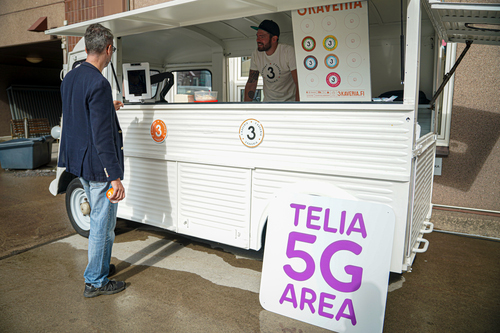 — Paul Rainford, Assistant Editor, Europe, Light Reading