In an effort to be the leading 5G vendor not just in North America but across the world, Ericsson is beefing up its 5G investments in the US market to better meet the needs of network operators in what is the company's largest single market.
The company today pledged to hire hundreds of new staff dedicated to 5G radio access and AI developments, as well as build a dedicated product delivery team and start manufacturing 5G products in the US.
In addition to hiring 80 staff for its Austin ASIC Design Center, which was announced last year, about 200 new software developers will focus on baseband technology (which in virtualized radio access networks is decoupled from radios), while 100 artificial intelligence (AI) experts will be hired to "work on utilizing AI technologies to accelerate automation, examine product road maps and explore new business opportunities." (See Ericsson Opens 5G Design Site in Austin.)
Ericsson is also going to manufacture 5G products in the US, and is starting that process with partner Jabil. That move will be supported by a team focused on introducing new products to the US market (for production engineering, testing, integration and so on).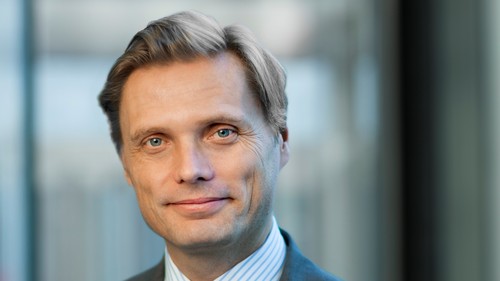 In essence, the company wants to help customers such as AT&T accelerate their 5G rollout plans, deliver new capabilities to operators in the US (and elsewhere) quicker and make sure they're at the cutting edge of next-generation networking developments, states Fredrik Jejdling, head of the vendor's Networks business.
"We want to make sure we can support an accelerated introduction of 5G in the US. The primary purpose is to better service our customers… we also want to ensure 5G leadership," noted the executive, who said this was part of the company's ongoing commitment to R&D investment that, as the second quarter results showed, is paying off. (See Ericsson's R&D Workout Piles 5G Pressure Onto Rivals.)
Jejdling didn't want to get into any financial specifics during a telephone interview, though. He declined to comment on the actual dollar levels of investment Ericsson has been making in the US market and how that will change as a result of this move.
What he's focused on is hiring the very best people (just like everyone else is trying to do, of course). The locations of the baseband software development center and the AI research facility are yet to be decided, though Jejdling noted that the main criterion for deciding these locations would be "access to competence," while "proximity to customers" is less important. Hence, Silicon Valley is being considered for the AI research facility.
---
Zero in on the most attractive 5G NR deployment strategies, and take a look ahead to later technology developments and service innovations. Join us for the Deployment Strategies for 5G NR breakfast workshop in LA at MWCA on September 12. Register now to learn from and network with industry experts – communications service providers get in free!
---
But where will these new staff come from? Great baseband software developers do not grow on trees (though that wold be a great story if they did...), but Jejdling says there are no plans to poach top talent from rivals. He expects to be able to staff up from "the industry [vendors], neighboring industries that also specialize in software development and schools [universities]... we want high levels of competency," he stressed. That'll mean paying top dollar, of course.
The AI research plan is slightly different. The executive says that while Ericsson has already integrated some machine learning capabilities into its network management systems to improve handovers between cell sites (and the new recruits will be tasked with further developing such capabilities), the main aim of the new AI team will be to research the impact AI will have on industries, businesses and consumers, and use those research findings to inform future product development.
Could Ericsson accelerate that particular development with a strategic acquisition of an existing AI development house? Jejdling says that's something Ericsson would consider. "We wouldn't rule out M&A but it's not a primary vehicle" in building this new team, he notes.
Overall, then, Ericsson is basically hell bent on being regarded as the company that can help the major US mobile operators build their initial 5G networks and get new services to market as quickly as possible (whether fixed wireless or enhanced mobile broadband), position the company as the prime partner for 5G and delve deeper into the potential for next-generation networks, not only in the US but globally.
If it can manage to hire the best software developers and AI experts then it'll be well placed to do that, but boy does it have some serious competition to sign up the cream of the crop.
— Ray Le Maistre, Editor-in-Chief, Light Reading