On Tuesday, Sprint launched its largest 5G market yet -- New York City -- covering 1.7 million people.
Sprint missed its initial deadline of launching nine markets in the first half of 2019 because of delays with Nokia 5G equipment in four of the largest US markets, including New York and Los Angeles.
At the launch event near Times Square on Tuesday, Sprint CEO Michel Combes said it was worth "a few weeks" of delay to provide good 5G coverage.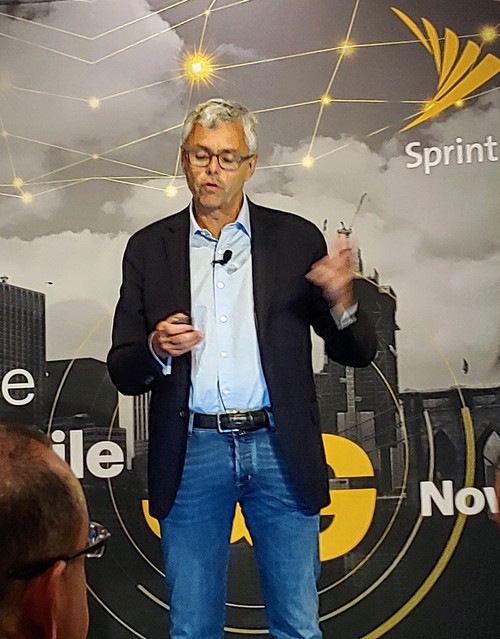 "It's probably one of the largest 5G footprints in the world," Sprint CTO John Saw told Light Reading before the launch event in midtown Manhattan. Combes said that the operator now has coverage from Central Park to the southern tip of Manhattan.
Nokia has provided equipment for all four new 5G markets for Sprint. Samsung supplied the network equipment for Chicago. Ericsson was the supplier for Atlanta, Dallas Fort-Worth and Kansas City.
Sprint is the only US carrier, so far, to launch 5G in 2.5GHz mid-band spectrum.
CEO Combes also reiterated at the event how much Sprint's 5G plan relies on the completion of the $26.5 billion merger with T-Mobile. "It will get done," he said from the stage but did not add any substantial new details. The merger has approval from the US Justice Department and an order to approve from the FCC chairman. The merger still faces a court challenge from 16 state attorneys general; the trial is due to start December 9.
Sprint added to its 5G device list with the 5G One Plus 7 Pro smartphone now available from the carrier. Sprint already has the Samsung S10+ 5G, the LG V50 ThinQ 5G smartphones and the HTC 5G Hub available. The $840 7 Pro handset will be available in select Sprint stores beginning today.
Related posts:
— Dan Jones, Mobile Editor, Light Reading