Service provider revenue is growing again for Cisco, but look for continued fluctuations, CEO Chuck Robbins said on the company's earnings call Wednesday.
And look for big 5G payoffs to start for Cisco Systems Inc. (Nasdaq: CSCO) in 2020. Right now, service providers are just starting to seriously discuss their 5G needs, Robbins said.
Overall, Cisco executives and investors were virtually certainly smiling about the results for the quarter ending July 31. Revenue was a record $12.8 billion, up 6% year-over-year. The company continues its steady march toward increasing recurring revenue, pivoting from a historical focus on one-time hardware sales; recurring revenue for the quarter was 32% of total revenue, up one point year-over-year. Software subscriptions were more than half of overall software revenue: 56%, up five points year-over-year. (See Cisco Q4 Revenue Up 6% YoY to $12.8B and Cisco: Enterprises Will 'Spend Differently'.)
Non-GAAP earnings per share for the quarter were $0.70, up 15% year-over-year.
For the year, revenue was $49.3 billion, up 3%, and non-GAP EPS was $2.60, up 9% year-over-year.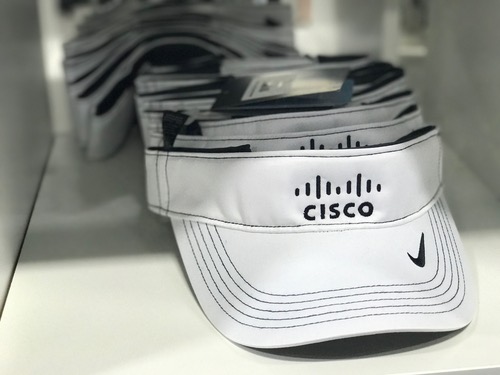 ---
Now entering its fifth year, the 2020 Vision Executive Summit is an exclusive meeting of global CSP executives focused on navigating the disruptive forces at work in telecom today. Join us in Lisbon on December 4-6 to meet with fellow experts as we define the future of next-gen communications and how to make it profitable.
---
Cisco cited growth across the company driving revenue increase.
The company stock traded at $46.52, up 6% after hours Wednesday.
Service provider product orders were up 6% year-over-year in the fourth quarter, with enterprise up 11%. However, Robbins cautioned that quarterly fluctuations are likely, as Cisco relies on big customers in that sector.
"This is a business that is dominated by large customers," Robbins said. "When we have several of them that are slowing their spending, it looks bad, and when we have several of them that are spending, it looks good."
Yvette Kanouff, head of the company's service provider business, announced her departure last week, with Jonathan Davidson, senior vice president and general manager of the service provider networking unit, to lead Cisco's SP business in the future. The service provider segment was down 4% in fiscal Q3. (See Cisco's Top Service Provider Exec Jumps Ship and Cisco: Revenue Slump? What Revenue Slump?)
In response to a question from an analyst, Robbins said Cisco just started at Mobile World Congress in February to see "earnest" discussion from service providers of how to get their networks ready for 5G. He said he expects to see some 5G sales a year out, with a significant payoff in 2020.
And Robbins cautioned against using the historic transition to 3G and 4G as a guide to what to expect from 5G. 3G and 4G sped up the performance of existing devices, but 5G is a fundamentally different architecture, permitting new classes of applications, such as connecting remote and branch offices. Network requirements for 5G will be different.
Security continues to be a strategic, growing, but small part of Cisco's overall revenue. Security revenue was $627 million in the quarter, up 12% year-over-year, for about 5% of total revenue. Cisco cited security as strategic to the company when it acquired Duo Security this month. On Wednesday's call, Robbins cited security as "customers' number one concern" and "a top priority for us."
In another sector for Cisco, infrastructure and platforms drove $7.4 billion revenue, up 7%, though router sales declined slightly.
Cisco expects revenue growth of 5% to 7% year-over-year and non-GAAP EPS of $0.70 to $0.72 for the first quarter of fiscal 2019.
— Mitch Wagner




Executive Editor, Light Reading