BARCELONA -- MWC 2018 -- China Mobile is showing off what it calls the "world's first 5G CPE based on 3GPP standard" here at Mobile World Congress.
Made by Huawei Technologies Co. Ltd , the customer premises equipment (CPE) box -- made for fixed wireless -- runs on the preferred Chinese 3.5GHz 5G band. This means it could be potentially used in Japan and parts of Europe too.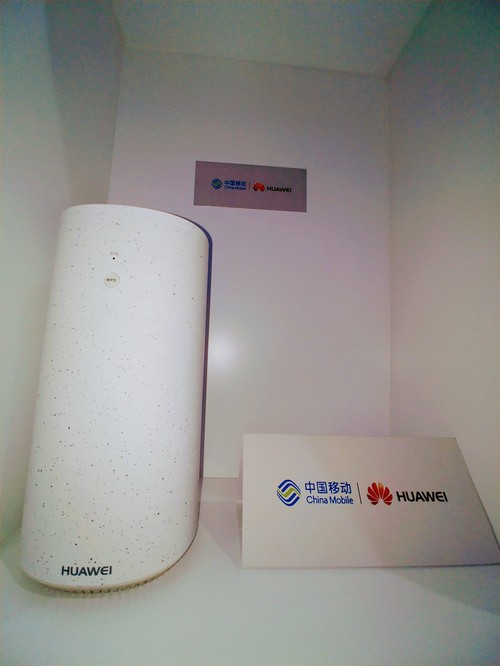 The CPE is set up with a 2 transmit, 4 receive (2T4R) antenna array. Top data download speeds of 1.5 Gbit/s are claimed.
Samsung Corp. already has a 5G CPE for fixed use, which will be deployed by Verizon Communications Inc. (NYSE: VZ) later this year. This unit, however, uses Verizon's own 5GTF spec.
— Dan Jones, Mobile Editor, Light Reading