Continuing cable's march on the wireless sector, Charter today revealed new details on its 5G technology trials, as well as how the MSO is shaping its 4G wireless strategy ahead of the launch of a new mobile service in 2018. The news comes as part of a partnership announcement with Samsung, which Charter has tagged as one of its key wireless technology vendors.
First on the 5G front, Charter Communications Inc. has said it's exploring fixed wireless use cases with the help of Samsung Electronics Co. Ltd. (Korea: SEC)'s "pre-commercial 28 GHz (mmWave) system and devices." The cable company initially declared it would conduct 5G trials back in February with the help of spectrum test licenses provided by the Federal Communications Commission (FCC) . Those trials began in the summer and are continuing in a variety of locations across the country through the rest of 2017. (See Charter Launches 5G Field Trials.)
For Charter, 5G fixed wireless solutions could offer a cheaper way to deliver high-speed home broadband service over current wireline alternatives. CEO Tom Rutledge has also said previously that the technology holds significant potential for the business services market, noting that sites like strip malls could also benefit from more cost-effective connectivity.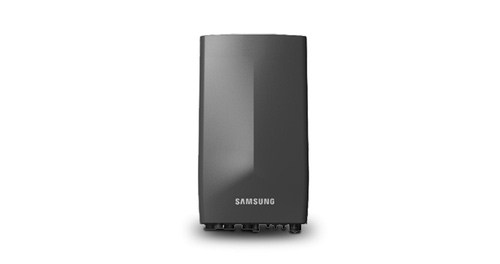 On the 4G front, Charter now says it is also working with Samsung to test outdoor small cell technology using spectrum in the 3.5GHz band known as Citizens Radio Broadband Service (CBRS). CBRS delivers mobile connectivity, but unlike traditional LTE, it operates on a shared-access model, making it open to traditional carriers via licensed spectrum, but also new players via unlicensed spectrum availability. (See US Interest Grows in 3.5GHz Wireless Broadband and The Emergence of Private LTE Networks.)
The use of CBRS could complement Charter's existing plans to launch a mobile service in 2018 through a mobile virtual network operator (MVNO) agreement with Verizon. Samsung's small cells support both LTE (including CBRS) service as well as WiFi, which should strengthen Charter's ability to combine wireless technologies, and potentially rely less on Verizon's network, in its future mobile offerings.
Notably, Charter has plenty of cable strand real estate available as well, which is capable of holding new small cell equipment if and when it's deployed. That reality is made possible by both the diminutive size of those small cells and their relatively low power consumption.
---
For more cable market coverage and insights, check out our dedicated cable content channel here on Light Reading.
---
While Samsung is one of the companies Charter has tapped for its latest wireless trials, it's not the only one. The cable company notes that the deal with Samsung to test 4G LTE mobile service isn't exclusive, and RCR Wireless found evidence back in the spring that Charter is also working with Ericsson AB (Nasdaq: ERIC) to test 5G equipment.
Samsung, however, notes that it holds several critical patents related to 5G and that it recently announced commercial availability of a new 5G integrated chipset.
— Mari Silbey, Senior Editor, Cable/Video, Light Reading