CEO Chat With Huawei's Dr. Wen Tong
There's no question that, come 2020, 5G technology will turn the world's conception of what mobile networking is on its head. Within the world of 5G development, Dr. Wen Tong is known as a key mover and shaker. That's not surprising, given his resume. Prior to joining Huawei in March 2009, Dr. Tong worked at Nortel where he pioneered fundamental technologies in wireless with 240 granted US patents. In other words, when it comes to developing wireless tech, he has form. So when Huawei offered me the chance to interview Dr. Tong, I leapt at the opportunity. Here's what he had to say.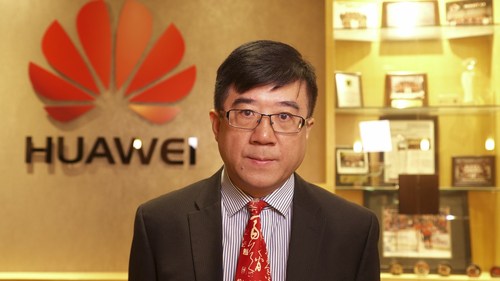 Steve Saunders: Hi Doctor Tong, great to talk to you today.
Dr. Wen Tong And you, Steve.
SS: Your main job right now is to help Huawei and the rest of the industry develop 5G. How is that going?
WT: Relatively smoothly. Back in 2012 when I first started to talk about it no one was very excited, but now we not only have industry consensus around 5G, it has actually become a brand that everybody wants to associate with. So on one hand it's progressing very well. On the other hand we still have some challenges. My mandate is to work both inside Huawei, and also externally, because 5G is an open technology -- it can't be limited by what one company wants to do. So my high-level objective, from back in 2013 all the way through to 2018, is to make sure we develop strong 5G technology that will be embraced by the entire global ecosystem and standardized in time for a commercial launch around 2020.
SS: Do you think there is going to be a consensus about the best way to deploy or develop 5G and are there disagreements between the leading companies that still need to be resolved?
WT: In terms of the overall 5G definition, or the vision as a whole, we already have industry consensus that 5G will be built around three use cases: enhancing mobile broadband; massive machine type of communication; and ultra-reliable low-latency communication. The last two are not really present in the previous generations, which is what sets 5G apart. So this definition is clear and everyone is on board.
But there's a second aspect to this, which is the specific technology paths that companies will take to make the 5G vision a reality. Of course, every company is at different places in terms of how advanced their technology is, and Huawei has done a lot of work early on which put it a step ahead. Even so, the whole industry agrees that the standardization of 5G must happen within 3GPP, and I think that process is also running very well.
The place where there will be competition is around who has adopted the best technology, and how they are managing the timeline; in other words, when to deliver which technology, and where, and to which users, factoring in both customer and market needs. This is where we are focused now.
SS: So that's where the differentiation comes, correct? Both in how well vendors implement the standard, but also how they prioritize different geographies and industries?
WT: Yes. It's mostly about setting priorities, and getting the timeline right.
Next page: 5G and the developing world
Like what we have to say? Click here to sign up to our daily newsletter
One of America's most loved telecoms get-togethers, The BIG 5G Event, will be returning to Austin in 2023 to host 1,500+ telecom, cloud and technology professionals — and we want you to be a part of it!
For three days, you can meet and network with leaders from every part of the North American 5G ecosystem and hear from over 150 speakers on the hottest industry topics. To apply for your complimentary pass to the event, visit this link.