AT&T Inks '8-Figure' Kubernetes & OpenStack 5G Deal With Mirantis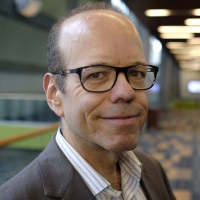 2/7/2019

Comment (1)

AT&T is building on a foundation of Kubernetes and OpenStack for its ambitious 5G rollout plans. As part of that deployment, it's signed an "eight-figure," multi-year deal with Mirantis to provide Kubernetes and OpenStack, the vendor said Thursday.
AT&T Inc. (NYSE: T) had deployed 5G to early adopters in 12 US cities as of December 2018, with seven more coming by June 2019. To support that network, AT&T is deploying OpenStack on Kubernetes in more than 20 regions to date, with more to come, Ryan Van Wyk, AT&T associate VP network cloud software engineering, tells Light Reading. (See AT&T's 5G Switches On in 12 US Cities, but Only for 'Early Adopters'.)
AT&T needs Kubernetes and OpenStack to provide the flexibility and agility required for a cutting edge, continent-spanning 5G network. "There really isn't much of an alternative," Van Wyk says. "Your alternative is VMware. We've done the assessments, and VMware doesn't check boxes we need."
He adds, "We're progressive, we're on the bleeding edge. The 5G core and architecture we're implementing -- we're doing it for the first time in the world. When you're pushing the capabilities of the available software and you're in the front end of that, you need to innovate fast. We believe the communities around open source projects are the way to do that."
---
You're invited to attend Light Reading's Big 5G Event!  Formerly the Big Communications Event and 5G North America, Big 5G is where telecom's brightest minds deliver the critical insight needed to piece together the 5G puzzle. We'll see you May 6-8 in Denver -- communications service providers get in free!
---
AT&T's claim to be the first with 5G is disputed. Verizon Communications Inc. (NYSE: VZ) says it has also deployed 5G in four US cities. And other deployments are planned this year. (See 5G in the USA: A Post-CES Update.)
But AT&T is certainly ahead of the pack.
'Long-term contract on a massive scale' AT&T is deploying its Kubernetes and OpenStack cloud on-premises rather than in a public cloud. "This is our 5G core," Van Wyk said. "The scale of what we're trying to do, the performance we need and the financials, make the private infrastructure make sense," he added.
The Kubernetes and OpenStack infrastructure will be used to deliver services using network functions virtualization (NFV).
Mirantis Inc. declined to provide specific terms of its AT&T contract, and AT&T wouldn't comment on it at all.
However, "it's a long-term contract on a massive scale," Adrian Ionel, Mirantis's CEO, co-founder and chairman, tells Light Reading. The initial term is three years. "It starts with a scale of thousands of nodes, and will go to over 10,000 nodes over this period and will only grow from there." The first-year deployment will be about 3,000 nodes, with a conservative estimate that it can reach 20,000 nodes or more within five years Ionel says.
For AT&T, the deal is a continuation of a long-term relationship with Mirantis. "We signed our first contract with AT&T in December, 2012. We provided core open source distros for AT&T AIC [AT&T Integrated Cloud], their previous generation platform. AT&T has tremendous experience with Mirantis open source software and mission critical support -- they trust us and rely on us," Ionel says. Mirantis at one time had more than 70 engineers on site co-developing with AT&T.
Mirantis is uniquely qualified to partner with AT&T on this deal because it has experience deploying Kubernetes on premises, says Boris Renski, Mirantis co-founder and CMO. Competitors such as Red Hat Inc. (NYSE: RHT) OpenShift specialize in deploying Kubernetes on public cloud, or some other infrastructure provided by third parties such as VMware.
Next page: A big Bronx cheer to skeptics
A big Bronx cheer to skeptics
Virtual network functions (VNFs) to be deployed on the AT&T cloud include vEPC, RAN backhaul, traffic shaping services, customer usage tracking, smart voicemail, video streaming and a variety of home-built consumer facing services, Renski says.
AT&T's infrastructure represents a fundamental change in direction for telecoms, according to Renski. Historically, big technology refreshes such as 3G, 4G and LTE "were predominantly dominated by large incumbent vendors selling big boxes into telcos," he says. With AT&T taking the lead in 5G, it's building its own infrastructure based on open standards.
"This is an indicator of the right way to roll out 5G infrastructure," Renski says. "It's not about vendor prepackaged big boxes anymore; it's about building out the network based on open source standards. We're hopeful the rest of the industry will pay attention and follow suit, and we're confident it will."
Kubernetes is needed for 5G deployments because it has become the standard new infrastructure API for next-generation applications. And OpenStack support is needed to be able to use commercial VNFs from leading vendors such as Ericsson AB (Nasdaq: ERIC) and Nokia Corp. (NYSE: NOK)
"The telcos tend to move fairly slow, and most of the VNFs are primarily designed to run inside virtual machines, interfacing with orchestrators -- specifically OpenStack," Renski says. OpenStack is the standard for virtual machine orchestration; if AT&T wants to run a vEPC from Ericsson or Nokia they need OpenStack and its APIs to do it.
The AT&T deal provides welcome vindication for two technologies and one business that have been suffering popularity backlash of late. Both NFV and OpenStack have been criticized for failing to live up to an initial promise of agility. For NFV in particular, it's been a good week; the AT&T deal follows a juicy deployment by Turkey's TurkCell. (See Turkcell Races to Network Virtualization Deadline , Cato Networks Raises $55M, Dances on NFV's Grave, NFV Is Down but Not Out, SDN Is Hype & NFV a Faux Pas – Telecom Panel, VMware Damns OpenStack With Faint Praise, Rackspace: OpenStack's Death Is #FakeNews, OpenStack Foundation Fires Back at Critics, FICO, a Premier OpenStack User, Goes to the AWS Dark Side and Intel Pulls Funding From OpenStack Development Group.)
Reputation recovery Similarly, Mirantis was founded as an OpenStack specialist; as OpenStack's reputation faltered, the company's did too, exacerbated by changes in company direction that were communicated clumsily. (See Mirantis Pivots as OpenStack Loses 'Wow Factor' and Mirantis Has Seen the Future (Again) & This Time It's Spinnaker.)
So the AT&T-Mirantis deal is a big Bronx cheer to skeptics of NFV, OpenStack and Mirantis.
Also: As part of its 5G cloud, AT&T is working with Intel and SK Telekom on Airship, an open source project under the OpenStack Foundation for lifecycle management for open infrastructure built using Kubernetes clusters.
Mirantis announced Thursday that it has joined the Airship project. "I think it's fantastic," AT&T's Van Wyk said. "It's good for the project." Airship will help drive adoption for NFV by making it easier to manage and deploy. Mirantis will help speed the Airship standard to Version 1.0, he said.
— Mitch Wagner




Executive Editor, Light Reading

(1) |