4/23/2015

Comment (0)

Next Generation Mobile Networks (NGMN) Alliance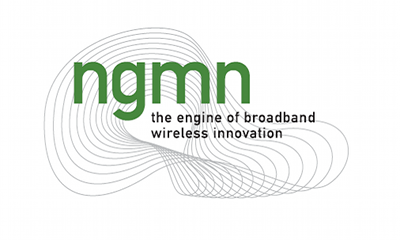 Background: The Next Generation Mobile Networks (NGMN) Ltd. was formed by a group of wireless operators in 2006 as a way to evaluate technologies, influence the standards process and form a cohesive view of next-generation networks. It describes its vision as expanding "the communications experience by providing a truly integrated and cohesively managed delivery platform that brings affordable mobile broadband services to the end user with a particular focus on LTE and LTE-Advanced." It turned much of its attention to 5G in early 2014, culminating with the presentation of a 125-page white paper at Mobile World Congress this year outlining 25 use cases for the future network. (See NGMN Chairman Outlines His 5G Vision, NGMN Releases Early 5G Vision and NGMN Kickstarts 5G Initiative.)
Members: The NGMN Alliance currently has 84 members, including 25 mobile operators, 34 vendors and manufacturers and 25 universities or non-industrial research institutions from across the globe. Most of the major global mobile operators are represented on its board, led by Chairman Bruno Jacobfeuerborn, who also serves as the group CTO for Deutsche Telekom AG (NYSE: DT). Jacobfeuerborn said at MWC that the goal of the organization is to create a "truly global truly global ecosystem, free of fragmentation and open for innovation."
5G Point of View: The NGMN Alliance is approaching 5G from what use cases it can enable, which is an important distinction from how LTE and 3G networks were planned. By doing it this way, it hopes to influence how the networks are deployed and what radio technologies they include. The group will spend the next 12 months to 18 months working on a unified global standard for 5G.
"5G is an end-to-end ecosystem to enable a fully mobile and connected society," Jacobfeuerborn said at MWC. "It involves value creation to customers and partners for existing and emerging use cases."
5G-PPP


Background: Established in late 2013, the 5G-PPP (5G Public Private Partnership) describes itself as a joint initiative between the European Commission and the region's ICT industry and counts some of Europe's biggest network equipment suppliers and service providers as members. It appears to have taken shape at the urging of Neelie Kroes, the European Commission's former digital agenda commissioner, who has argued that 5G represents an opportunity for European companies to seize the technology initiative from North America and Asia, which have pioneered the rollout of 4G. It does, however, include the European divisions of a number of international players from those regions, including China's Huawei and Japan's NEC. Expounding on its mission, the 5G-PPP says it aims to drive the development of 5G standards and specifically aims to "develop and exploit at least 20% of the 5G standards essential patents." (See 5G Use Cases, Pre-Standards Groups Proliferate and 5G by 2020: Too Much, Too Soon?)
Members: ADVA Optical Networking (Frankfurt: ADV) , Alcatel-Lucent (NYSE: ALU), Astrium Satellites, Atos, CEA-LETI, Centre Tecnologic de Telecomunicacions de Catalunya (CTTC), Consorzio Nazionale Interuniversitario per le Telecomunicazioni (CNIT), Deutsche Telekom AG (NYSE: DT), Docomo Communications Laboratories Europe GmbH (Docomo Euro-Labs) , Fundacion IMDEA Networks, Ericsson AB (Nasdaq: ERIC), Huawei Technologies Düsseldorf GmbH, IBM Research, Intel Mobile Communications, Instituto de Telecomunicações, Integrasys SA, INTERINNOV, IST -- University of Lisbon, M.B.I. S.R.L., Nextworks s.r.l., NEC Europe , Nokia Networks , Orange Labs, Portugal Telecom SGPS SA (NYSE: PT), Quobis, SES S.A. (Paris: SESG), Telecom Italia (TIM) , Samsung Electronics Research Institute Ltd. (SRUK), Sequans Communications , Telefónica I+D, Telenor Group (Nasdaq: TELN), Telespazio, Thales Alenia Space, TNO , Turk Telekomünikasyon A.Ş., University of Bologna -- DEI
5G Point of View: With its distinctly European focus, the 5G-PPP says 5G technology will have to meet a number of important criteria. These include providing 1,000 times more capacity than mobile networks could offer in 2010. It also wants to reduce what it calls the average service creation time cycle from 90 hours to 90 minutes and ensure that 5G technology is far more energy-efficient than its network predecessors. Meanwhile, the use of network technologies that can easily be scaled up to meet demand should reduce network management operating costs by at least 20% compared with today's levels.
4G Americas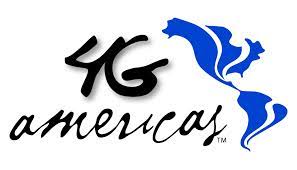 Background: This group started life as 3G Americas, LLC in 2001 but now does business as the 4G Americas group, headquartered in Bellevue, Wash. It is an industry body made up of both service providers and vendors, and it represents the 3GPP.
It describes itself as focused on the advancement and adoption of 4G, 5G and beyond in the Americas. This encompasses a pan-American focus covering North American and Latin American countries.
Members: Alcatel-Lucent (NYSE: ALU), America Movil, AT&T Inc. (NYSE: T), Cable & Wireless Communications , Cisco Systems Inc. (Nasdaq: CSCO), CommScope Inc. , Entel, Ericsson AB (Nasdaq: ERIC), HP Inc. (NYSE: HPQ), Intel Corp. (Nasdaq: INTC), Mavenir Systems Inc. , Nokia Corp. (NYSE: NOK), Qualcomm Inc. (Nasdaq: QCOM), Sprint Corp. (NYSE: S), Telefónica , T-Mobile US Inc.
5G Point of View: The group is stressing the importance of the countries of the Americas being involved with -- and investing -- the development of 5G. Europe and Asia are generally perceived to have got an earlier start on the 5G R&D trail.
Next page: GSMA, 5G:haus, CableLabs + NYU


(0) |