Regulatory wrangling
Confusion over net neutrality is not the only regulatory concern, however. In Europe, complaints about the broader regulatory framework for telecom are growing louder as operators fret over the sums they will need to spend on 5G and supporting technologies, including fiber-optic networks and new security systems. "If you want to build a hyper-connected gigabit society, the investments will be massive," says Vittorio Colao, the CEO of Vodafone Group plc (NYSE: VOD). (See Vodafone CEO: Europe Needs Uniform 5G Rules.)

One sore point remains the subject of consolidation. While Europe's biggest telcos want to see more of it, the region's authorities continue to look disapprovingly on mobile mergers within individual markets. There is even now a risk the gulf between operators and regulators will grow bigger with the arrival of 5G. According to Bengt Nordström, the CEO of consultancy and market research firm Northstream , UK regulatory authority Ofcom was "shocked" when he told them 5G would probably not bring new entrants into the mobile market. "That is simply not in their plan," he says.

In Nordström's view, 5G technology will not have enough impact on service provider economics to support prospective new players. Skeptical that network-slicing opportunities will do much for topline growth, he also notes the substantial costs of operating telecom infrastructure and subsidizing end-user equipment. "If you gave a player spectrum and network equipment for free it still wouldn't change the business case," he says.

Spectrum availability is a further worry. While much of the high-speed innovation is expected to involve the so-called "millimeter wave" frequency bands that lie above the 6GHz range, these airwaves are unlikely to be useful outside small-cell and indoor-coverage deployments. In parts of that market, however, it is hard to see why 5G would be more attractive than WiFi, forthcoming versions of which are also expected to support connection speeds of multiple gigabits per second. In some geographical markets, up to 85% of wireless data traffic is now being carried on WiFi as opposed to cellular networks, according to the Wireless Broadband Alliance (WBA), an industry association. "That trend is not going to go away," says Shrikant Shenwai, the CEO of the WBA, who insists that WiFi will have a major role to play within any future 5G ecosystem.

To build their macro networks, operators ideally need spectrum between the 450MHz and 6GHz bands. Yet most of these airwaves currently support other technologies, and there are few signs of any industry-wide push to free them up, according to Nordström. "The industry needs to get together and focus on which band it makes available for 5G and on re-farming that band for 5G," he says.

Spectrum liberalization and re-farming are among several steps that Russia must take before its operators can start thinking about commercial 5G services, according to Vasyl Latsanych, the chief marketing officer of Mobile TeleSystems OJSC (MTS) (NYSE: MBT), the country's biggest operator. "Network sharing rules and practices [also] need to be secured before we can go into a totally new set-up like 5G," he tells Light Reading.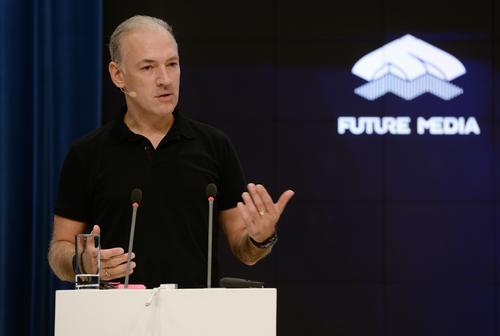 Although MTS is among a small group of operators around the world to have announced firm plans for trials of 5G, it is unconvinced of a pressing need for the technology. "We feel an obligation to be in pole position in the market but as of today we have skepticism about 5G over the next couple of years," says Latsanych. "It is a vendor game rather than a customer or carrier game." (See Russia's MTS Knocks 5G as 'Vendor Game'.)
Next page: The agile dumb pipe