10 Key Tasks for Ericsson's New CEO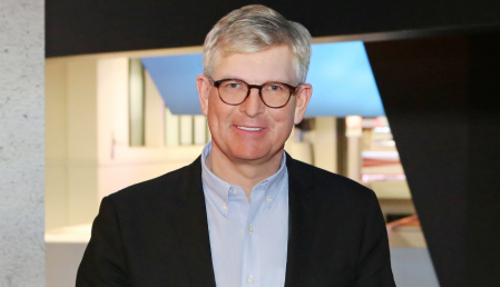 (3) |





Re: Ambitious agenda

In its core market of mobile networks (RAN in particular) Ericsson is just about as good as it gets, and it's my understanding that the cmpany has been good at delivering quality technology at the right time in the past (an important combo).

In the vitrualization sector, Ericsson has the same challenges as every other company -- getting NFV to work at scale in commercial CSP networks. We've heard a number of times that all the major vendors are 'challenged' at delivering 'cloud-native' VNFs -- the major vendor that can crack that could gain an advantage over others.

I don't feel so much that it is a technology problem with Ericsson and, from my personal perspective, it is covering many of the key focus areas -- 4G-5G, video, OSS/BSS/MANO.

Is partnering with Cisco the best way to deal with its IP networking shortfall? Well, it tried M&A initially (Redback) and now it has gone down the partnership route -- we're obviously watching Ciscosson. Having a partner is never quite the same as having inhouse, integrated tech...



I have mentioned that security looks like a hole in its portfolio (and that appears to be the opinion too of Patrick Donegan -- see his message on this board) and that looks like the main area to deal with.

The market is in transition so all of the patricipants will be going through some sort of shake-up. It's how that is managed that is key. And that's where Ekholm comes in.

Your # 9 - Cyber security

I've been battering away at Ericsson about your #9 - Make a mark in the cybersecurity sector - for 4-5 years, Ray. Not so subtley at times, either.

I was wholly convinced way back then that they were missing a major opportunity.

Among its nearest competitors Huawei hasn't done a great deal more than Ericsson, admittedly. But at least Huawei has the "excuse" that in its case most large scale security acquisitions would amount to investing in near-certain value dilutiion.

Ericsson has no such excuse.

The one that's gotten ahead of them is clearly Nokia.

Alcatel-Lucent's routing portfolio represents a whole new security backbone around which a lot more security value can be built on. I don't have a particular inside track but I'm hopeful that there's some of that in the works.

A year ago Nokia acquired Nakina for its access management and orchestration security solutions in the the CSP security space. The recent Deepfield acquisition has an interesting DDoS protection dimension to it as well. Last time I checked they'd also been consistently building up a managed security services play for some time.

Ericsson should of course have access to Cisco's phenomenal portfolio of security acqusitions which is out on its own relative to that of any other vendor now. But it's an outsourced, all-eggs-in-one-basket, bet that leaves Ericsson very high and very dry in security if the partnership doesn't pan out in its core service provider market as Ekholm's predecessor hoped.

Good luck with keeping pushing at Ericsson on this.

Don't go banging your head against the brick wall too hard, though.

Trust me - it hurts.




Ambitious agenda

Ray, your advice is very practical - a lot of it seems grounded in making Ericsson's future strategies more clear-cut and transparent. Do you think there are any specific technical challenges underlying the strategic ones?