10 Key Tasks for Ericsson's New CEO

Comment (3)
Six months after Hans Vestberg was shown the door, his full-time replacement as Ericsson CEO, Börje Ekholm, finally stepped into the role today.
Ekholm knows the company well -- he has been on the board for more than ten years -- so he should know what needs to be done.
I've been following Ericsson's M&A-driven transformation for more than a decade, watching as it expanded beyond its traditional mobile network infrastructure market into the video/TV, IP, cloud and broader OSS/BSS sectors and stepped away from others (such as handsets).
So here are ten things I'd like to see Ekholm tackle during his first couple of months as Ericsson CEO.
1. Address the perception that Ericsson is a company on the slide
Ericsson had a tough 2016 that saw exec team upheaval, share price erosion and its first quarterly net loss in four years. Ekholm needs to communicate clearly how the vendor will improve its financials, staff morale and customer confidence. (See Ericsson Swings to First Net Loss in 4 Years and Ericsson Ejects CEO Vestberg.)
2. Put minds at rest
Convince staff, partners and customers about his intentions for the company -- his background as a manager of investments rather than CEO of tech companies has led to questions about whether he will seek to maximize shareholder return by cutting costs and selling Ericsson. (See Is Ekholm Ericsson's Savior or Seller?, Ericsson Gets a Wake-Up Call and Cost Cutting Must Continue, Says Ericsson's New CEO.)
3. Make the inevitable management shuffle quickly and clearly
Every new CEO brings in his or her own top team, usually consisting of a mix of existing high-ranking executives for stability and new blood to hammer home the message that this is a new era in the company. Uncertainty and delays will play into the hands of rivals and further unsettle staff, so Ekholm needs to act swiftly and clearly communicate his changes to minimize disruption, of which there has been plenty during the past year.
4. Make Ciscosson work
The partnership with Cisco Systems Inc. (Nasdaq: CSCO) has not appeared to have been the dramatic success that was envisaged (at least so far). News of a telco cloud deal in Australia will be welcome but the new CEO needs to find ways to show this collaboration is doing more good than harm. (See Ciscosson Scores Telco Cloud Deal Down Under and Cisco + Ericsson: From Soup to Nuts.)
5. Cement Ericsson's 5G position
The Swedish vendor has, as you'd expect, been very active in early 5G developments. But is there a way the new CEO can make Ericsson stand out from the crowd and appear to be ahead of key rivals such as Huawei and Nokia? (See Ericsson: 5G Heralds 'New' New Economy, AT&T, Ericsson & Qualcomm Get Ready to Test 5G Radio in 2017 and Ericsson Expects Initial 5G Networks in H2 2017.)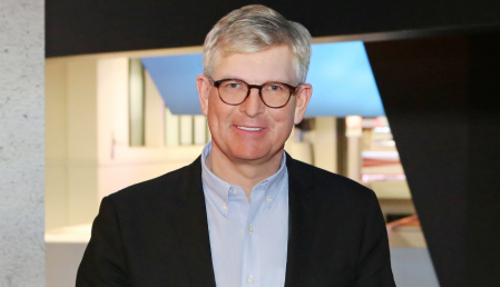 6. Own the LTE-Advanced Pro (4.5G) market
While he works on putting Ericsson at the front of the 5G race, Ekholm needs to find a way to "own" the LTE-Advanced Pro (4.5G) market. This will be the investment stepping stone for mobile operators as they transition towards 5G and a key potential source of revenues during the next few years ahead of the 5G capex cycle. (See 4.5G Sets High Bar for 5G.)
7. Turn up at MWC with some kick-ass new products and partnerships
In six weeks' time, Ekholm should have made his maiden Mobile World Congress presentation in the lavish Ericsson village and he needs to "bring it," as young people might say. Passion, charisma, top-level industry guests (no need for any Kardashians) and some kick-ass products and partnerships will be needed by the bucket load if the CEO is to set the company up for a successful 2017.
8. Explain clearly what Ericsson's role in IoT will be
The IoT market offers up a significant opportunity for the companies that can identify a scalable market requirement, find the right partners and make their proposition clear. Ericsson is undeniably active but a clear vision about how all parts of the company's broad business will address those opportunities, and how the company can leverage its services portfolio and industry partnerships, is needed.
9. Make a mark in the cybersecurity sector
Cloud, IoT, virtualization, 5G, mobile commerce and much more are putting cybersecurity front and center in network operator and enterprise strategies. What is Ericsson's strategy in this critical market? Will it need to make a strategic acquisition? (See Telefónica Trials Nokia's XGS-PON With 5G in Mind.)
10. Be visible
Ekholm will have a lot of people to meet in the coming few months, particularly customers, investors and top management, but he shouldn't remain out of sight and limit his public exposure to MWC. Can he build a presence on social media -- @therealEricssonCEO? -- without following in the footsteps of other mature businessmen? That might be a way to get key messages across to the many people waiting to see what happens on Ekholm's watch.
— Ray Le Maistre,

, Editor-in-Chief, Light Reading