10:00 AM -- BARCELONA -- Mobile World Congress 2011 -- Some people just really seem to thrive at high-pressure tradeshows like this week's jaunt in Spain: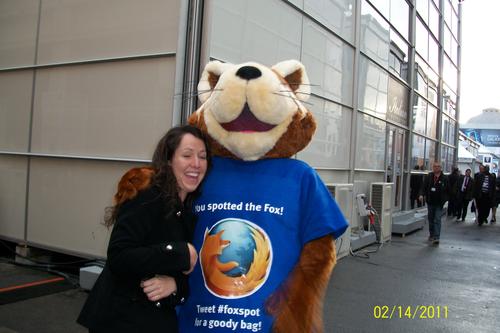 For the rest of us, however, I've tried to put together a few pointers to making it through the week now that MWC2011 is in full swing:

Get a good breakfast Coffee, of course, is the most essential part of any Barcelona breakfast. I found I can get two red-eye shots and a mini cafe con leche into a single large cup from the machine in the press room. This is so good, in fact, it's like rocket fuel.

So, find the caffeine delivery system that works for you. Remember, the Spanish don't really understand the concept of "decaf" anyway.

Oh yeah, and eat some fruit and stuff, because the rest of your day will be filled with salty ham, potatoes and cookies.

The metro card is your friend See the direction of the arrow on the card? Insert the ticket into the machine following that arrow. NO! Face up, dammit! Got it? Finally. Now we don't have to wait 10 minutes at the turnstile while you figure this out and can get on with our day.

Slip out the back, Jack Many of the halls have back exits that allow you to avoid crowds -- or people dressed as animals, phones and policewomen -- while speeding to your next meeting. All for the small cost of getting a big whiff of today's fresh garbage.

Dress in layers It's brisk outside in Barcelona this year. It is, however, boiling in the halls. You don't want to drift off in that ever-so-exciting Twitter keynote, do you? Nope, so make sure you can lose that cardigan/sweater-vest/vendor T-shirt to cool down and stay awake. See also: More coffee.

Be the line! Let's face it, you're at one of the world's largest tech tradeshows, you're going to spend a lot of time in a line. So -- my advice -- learn to think like a line, understand its moods, get inside its collective mind. Only when you understand the line can you be at one with the line. BE THE LINE!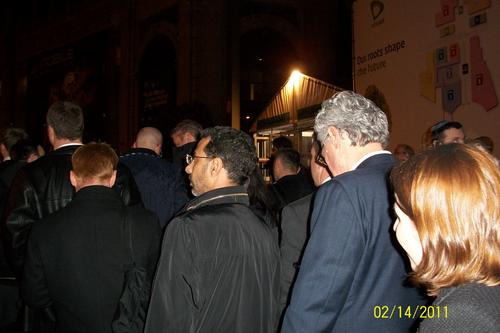 Yeah, sorry, that tip's not very helpful, is it? Oh wait, here's a good one...

Don't drink the pink alcohol At some point during the week, Light Reading's international managing editor, Ray Le Maistre, may hand you a small glass of pink booze. Don't drink it, or you won't even be able to pronounce your own name, let alone Le Mastrichs ... No, hold on, I'll get it ... Le Matress, er, Ray's later on.

— Dan Jones, Site Editor, Light Reading Mobile