MWC 2010 Photos:

ZTE Booth Tour
BARCELONA --
Mobile World Congress
-- What might you learn about Chinese vendor
ZTE Corp.
(Shenzhen: 000063; Hong Kong: 0763) if you took a short, time-constrained tour of its booth at this year's Mobile World Congress?
Here's your chance to find out. Armed with our photographer, we visited seven equipment vendors in Barcelona and asked them all to do the same thing: tell us about, and show us, the three most important things they were promoting at the event in just 10 minutes.
The results of our visits to the
Alcatel-Lucent
(NYSE: ALU),
Nokia Networks
, and
NEC Corp.
(Tokyo: 6701) booths are already available. (See
MWC 2010 Photos:

NEC Booth Tour
,
MWC 2010 Photos:

Nokia Siemens Booth Tour
, and
MWC 2010 Photos:

AlcaLu Booth Tour
.) But how did ZTE fare?
Check out the pictures, with accompanying text, by clicking on the picture below to launch the slideshow, and find out how we (totally subjectively) graded ZTE's overall effort by reading the final picture caption.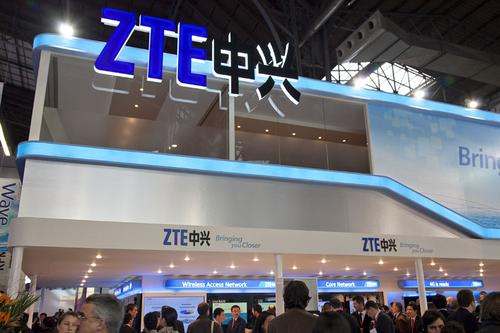 Programming notes
This year's booth tours were different from 2009's format, where we gave the companies 20 minutes to talk about as many things as they wanted.
ZTE was new to our photo tour this year, though, so its team didn't have last year's experience to guide them. And, to be honest, it showed. Not having done one of these before isn't necessarily a hindrance, though, as another newcomer, NEC, made good use of its time and delivered a number of key messages.
ZTE, though, struggled with the format. For the first five minutes we stood in front of the booth while our host, wireless marketing director Richard Lihe Ye, talked about the three main topics the vendor was promoting at the show: green technology, with its solar- and wind-powered equipment for mobile sites, solar-powered wireless terminals, and its own efforts to be a more environmentally friendly company; convergence, with the development of its unified, multi-technology platforms, such as the uni-Core and uni-RAN; and innovation, for example with its software-defined radio (SDR) developments and its efforts to offer the most customizable Android handsets.
All of those are worthy topics, but we weren't seeing much evidence or getting many photographs.
We eventually made it onto the stand to see some presentations and products, but even then we weren't allowed to photograph ZTE's LTE products (for TDD and FDD deployments) because they were deemed too sensitive.
As a result, we didn't get that many pictures. Those we did get were taken by
Siqui Sánchez
.
— Ray Le Maistre, International Managing Editor,
Light Reading
PARTNER PERSPECTIVES
- content from our sponsors