BARCELONA -- Mobile World Congress -- Having checked out the Alcatel-Lucent (NYSE: ALU) booth, we took our notebook, questions, and photographer down to the southeast corner of Hall 8, where Nokia Networks had set up shop. (See

MWC 2010 Photos:

AlcaLu Booth Tour.)

The drill was the same: 10 minutes to talk about what NSN thought were the three most important messages/products/topics at the show.

Click on the image below to launch the slideshow and navigate your way through the pictures. Find out how we (totally subjectively) graded NSN's overall effort by reading the final picture caption.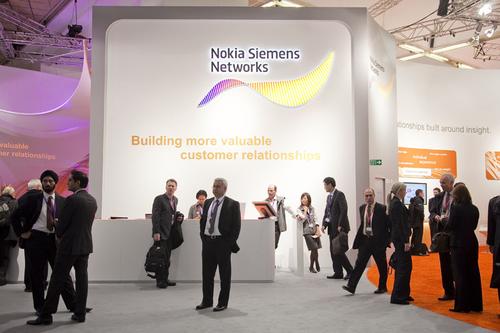 Programming notes
This year's booth tours were different from last year's format, where we gave the companies 20 minutes to talk about as many things as they wanted. (See

MWC 2009:

Nokia Siemens Booth Tour.)

This time we decided to cut the time in half and focus on three things. Just like last year, the NSN team, led by Jane Rygaard Pedersen, a marketing chief at NSN's Business Solutions division, was prepared.

The NSN team focused on: Customer experience management; quality of service capabilities; and end-to-end Long Term Evolution (LTE).

While NSN is clearly keen to be seen as one of the leaders in the LTE market, where it really stands apart is in its focus on carrier operations and subscriber data management, with a clearly presented view of the overall picture as well as the tools and approaches that can potentially deliver quantifiable results. The company set itself apart in 2009 too by focusing on issues rather than just technology.

All photos by Siqui Sánchez. The words, though, are all ours... ours, I tell you!

— Ray Le Maistre, International Managing Editor, Light Reading