BARCELONA -- Mobile World Congress -- With Alcatel-Lucent (NYSE: ALU) and Nokia Networks under our belts, we headed to NEC Corp. (Tokyo: 6701), which, unlike the previous two vendors, hadn't participated in our photo booth tours before. (See

MWC 2010 Photos:

Nokia Siemens Booth Tour and

MWC 2010 Photos:

AlcaLu Booth Tour.)

With just 10 minutes to tell us about the company's three most important messages for the mobile world, how would NEC do?

Check out the pictures, with accompanying text, by clicking on the picture below to launch the slideshow, and find out how we (totally subjectively) graded NEC's overall effort by reading the final picture caption.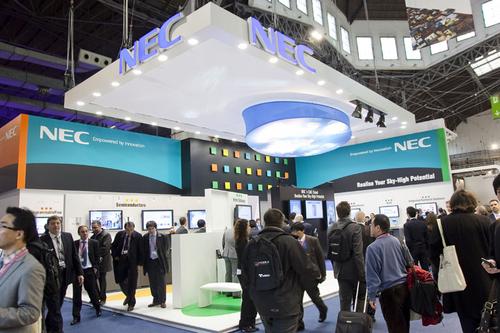 Programming notes
This year's booth tours were different from last year's format, in which we gave the companies 20 minutes to talk about as many things as they wanted.

NEC didn't have that legacy -- just the challenge of fitting a lot into a very quick 10 minutes. And apart from taking the concept of three topics a little loosely at times (by trying to introduce additional topics and products), it was a commendable effort.

The NEC team, led by the vendor's European VP of network solutions, Richard Hanscott, focused on: the company's 'Cloud Suite'; Long Term Evolution (LTE); and a femtocell-enhanced home gateway solution.

This combination of topics seemed a good way to present NEC's background in IT systems and network infrastructure, and its growing focus on telecom software (following the acquisition of OSS player NetCracker) and hosted applications capabilities. (See NEC Shells Out $300M for NetCracker.)

All photos by Siqui Sánchez. All words by the Light Reading crew.

— Ray Le Maistre, International Managing Editor, Light Reading