BARCELONA -- Mobile World Congress -- If you had visited the Alcatel-Lucent (NYSE: ALU) booth in Hall 8 at last week's mobile jamboree, and said you had 10 minutes to find out about the company's hottest developments, what would you have seen?

Well, we can tell you, because that's exactly what we did. Light Reading arranged in advance to turn up at AlcaLu's booth (and the stands of six other major vendors), with a photographer, and give the company 10 minutes to tell us about the three most important topics it was showing off at the event. And we mean 10 minutes. Dead.

Here is the pictorial evidence with some supporting text. Click on the image below to launch the slideshow, and navigate your way through the pictures and find out how we (totally subjectively) graded AlcaLu's overall effort by reading the final picture caption.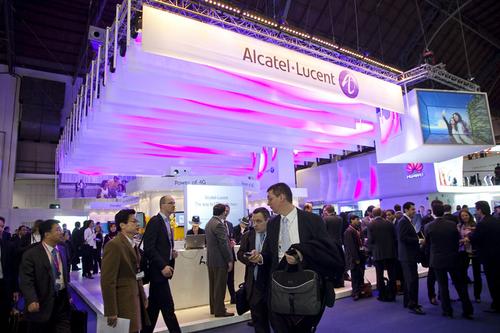 Programming notes
This year's booth tours were different from last year's format, where we gave the companies 20 minutes to talk about as many things as they wanted. (See

MWC 2009:

Alcatel-Lucent Booth Tour.)

For MWC 2010, we decided to cut the time in half (our attention span is taking a hammering as we get older) and focus on three things.

The result? Well, AlcaLu had obviously planned ahead. It had three topics set up with a tour host and three dedicated specialists to provide some depth. And, collectively, they delivered what they needed to within the allotted time (by a matter of seconds). Of course, the company, and the host (with the most colorful neck scarf), senior director of Solutions Technology Introduction, Bill Goers, had last year's experience to build upon.

The three topics were: The intelligent data delivery capabilities of Long Term Evolution (LTE), using quality-controlled video as an example; femtocell developments; and high-quality voice over LTE.

Particularly with the LTE developments, AlcaLu is trying to help operators migrate from voice-centric to data-centric operations, help them manage the growing volumes of data on their networks, and help them figure out new business plans that will deliver profitability. "LTE is the right way to go," says Goers, though of course it needs an applications strategy, too, that will help the operators make money.

All photos by Siqui Sánchez. He shouldn't be held responsible for any of the written text, though.

— Ray Le Maistre, International Managing Editor, Light Reading