Having put the Nokia Networks booth team through its paces at Mobile World Congress, our Barcelona stand tour tag team of one editor and one photographer turned its attentions to Nortel Networks Ltd. . (See

MWC 2009:

Nokia Siemens Booth Tour.)

Here's a quick reminder of what we were doing: We visited the stands of five mobile infrastructure vendors -- Nokia Siemens, Nortel, Alcatel-Lucent (NYSE: ALU), Ericsson AB (Nasdaq: ERIC), and Huawei Technologies Co. Ltd. -- and, with plenty of advance warning, gave them each 20 minutes to pitch their most interesting and exciting developments, technologies, and strategies. Anything, in fact, that those companies thought would be of most interest to a carrier executive visitor to the Mobile World Congress show floor.

The results were variable, in terms of content, presentation, and logistics.

So what about Nortel? Nortel covered all the bases you'd expect -- LTE capabilities and enterprise applications were to the fore -- and provided us with a fun photo opportunity behind the scenes. (See Nortel Keeps LTE Dream Alive.)

So, without any further ado, let the tour begin...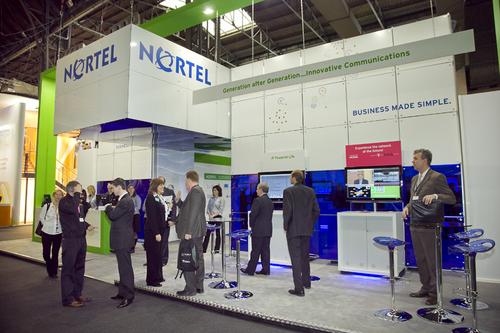 All photos by Siqui Sánchez; all captions by...

— Ray Le Maistre, International News Editor, Light Reading