Also in today's EMEA regional roundup: German operators sign up for "secure" login system; Keymile's new boss; irritation with notifications; satellite rivals team up on FCC proposal.
EE , the UK mobile operator that is part of BT Group plc (NYSE: BT; London: BTA), has launched a new 4G home broadband service that it says could bring download speeds of over 100 Mbit/s to 580,000 homes in remote areas of Britain that hitherto have been beyond the reach of acceptable fixed-line broadband. The package comprises a "shoe-box sized" antenna, which is attached to the exterior of the subscriber's home, and the installation service that will see the antenna connected to the 4GEE Home Router situated inside the home by a cable. For the avid downloader of HD movies and/or boxed sets, however, the option could prove pricey: EE charges £45 (US$62) a month for 100GB of data, and £65 ($90) a month for 200GB. The one-off installation fee is £100 ($138).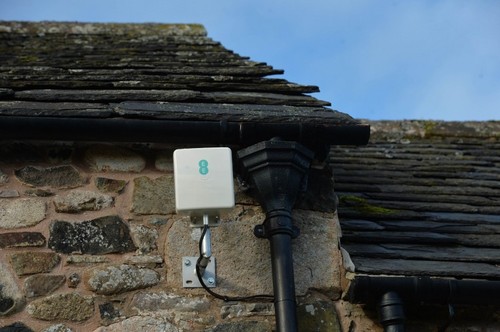 Deutsche Telekom AG (NYSE: DT), Telefónica Deutschland GmbH and Vodafone Germany have all signed up to use a security platform which, they say, will allow German customers to log in to their online accounts securely without having to enter user names and passwords. The system will be powered by a combination of the GSMA Mobile Connect service and the Verimi identity and data platform. Under the system, the user initiates the login process by entering his or her mobile number. A text message (SMS) is then sent to his or her mobile phone. The text message contains a link via which the user, on his or her mobile device, confirms receipt of the message and allows the network operator to transmit an encrypted, "pseudonymized" customer reference number to the portal/service operator. This number authenticates the customer to the portal/service operator, and the customer receives access, without having to enter a password. What happens if your mobile phone has been stolen is unclear…
Keymile AG , the German FTTx access company, has appointed Lothar Schwemm as its new CEO. Schwemm joined Keymile as CTO in October 2017; prior to that he had held various executive positions at Nokia.
Telefónica is hoping to get around the problem of mobile phone users' irritation at unwanted or untimely notifications and promotional alerts with its new Smart Notifications offering. According to the operator, which has developed the offering in cahoots with Swrve's "interaction engine," the system uses artificial intelligence and machine learning to predict when users are "most receptive to brand interactions." (Er… never?) The operator claims that tests of the system have shown that users are 30-40% more likely to interact with apps and 40% less likely to disable notifications than your average beleaguered mobile subscriber, assailed by pings and beeps on all sides.
Intelsat Ltd. and SES S.A. (Paris: SESG), two Europe-based satellite companies, have set aside their differences to make a joint proposal to the US Federal Communications Commission (FCC) which they hope will protect established services in the 3700-4200MHz C-band downlink spectrum while opening up a specified portion of that spectrum for terrestrial mobile use. The proposal, say the operators, sets a framework that would enable mobile operators to quickly access 100MHz of nationwide C-band spectrum in the US, helping to pave the way for 5G services.
Spanish telecom regulator CNMC has released a salvo of statistics relating to the state of broadband deployment in the country, amongst other matters. The figures reveal that between December 2016 and December 2017, 1.7 million new FTTH lines were added while DSL technology lost 1.2 million lines. In December 2017 alone, 161,717 fiber lines were added, taking the FTTH total to 6.6 million lines, just over half of which are the responsibility of Telefónica's Movistar business.

— Paul Rainford, Assistant Editor, Europe, Light Reading