AT&T Parties Like It's 1999

Comment (9)
SAN JOSE, Calif. -- It's like the 90s all over again, as
AT&T Inc.
(NYSE: T) chairman and CEO Randall Stephenson said last night that AT&T has used up last decade's excess network capacity and is building for a flood of new demand coming in.
Stephenson was the guest of honor at a dinner organized by the
Churchill Club
, a Silicon Valley group that arranges talks by big-deal speakers to discuss issues of the day.
Pictures of the event are here, courtesy of Kimberly White/Getty Images: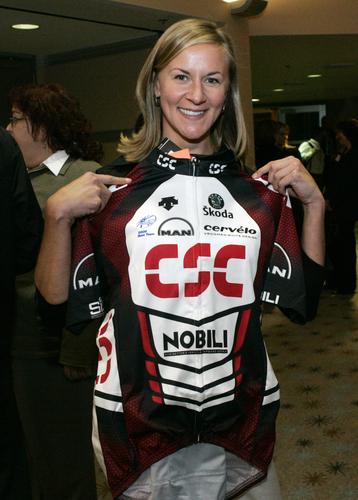 In his booming Oklahoma drawl, Stephenson took the opportunity to toss out some strong but predictable opinions: that regulation is bad, that the
Verizon Wireless
plan to open up the network isn't that big a deal, and that AT&T made the right decisions with U-verse.
In fact, let's get that last point out of the way. Stephenson reiterated the AT&T line that it wanted to go all-IP, and in doing so doesn't require the fat-pipe build that
Verizon Communications Inc.
(NYSE: VZ) needs for FiOS. And he doesn't think the altered forecast is a big deal. (See
AT&T Readjusts U-verse Forecast
.)
A good portion of Stephenson's talk -- a discussion with editor Quentin Hardy of
Forbes
-- centered on the carrier's expected $18.5 billion in capital spending this year.
There's no doubt network demand is on the rise, Stephenson said, even referring to the euphoria of the last bubble. "The bandwidth glut of the 1990s, all those companies that took writeoffs -- it's gone," he said, adding later: "You're seeing what was promised in the 90s happen now."
Call minutes are even growing, to the tune of 10 percent a year on AT&T's network, with every indication that that rate will continue, Stephenson said. (It's mostly on the wireless side, of course.)
Like most of its fellow carriers, AT&T believes the industry is on the cusp of a massive wave of bandwidth demand.
"We are now obsoleting [sic] our national network," Stephenson said, referring to an overhaul of AT&T's IP backbone worldwide. That work includes four undersea builds, he noted.
Another data point: The IP transport facilities AT&T built in India last year "are now at 'exhaust.' "
Why should this surge be any different from the late-90s bubble? One factor to consider, he said, is that demand is still driven by "primitive" applications -- video that's not high-definition, or games that don't match the sophistication of Halo. Of course, counting on bigger, badder apps was part of what got telecom in so much trouble circa 2000, but for now, AT&T, like most of the industry, believes.
Asked what might threaten all this growth, Stephenson didn't cite the possibility that the predictions might be overly optimistic. Rather, he took the chance to go on a rant against government regulation.
"Keep the government away from all this, and investment will follow," he said.
Then again, AT&T wants the government's help in at least one timely matter. With telcos accused of being complicit in allowing illegal U.S. government wiretapping, AT&T and other carriers are asking Congress for indemnity against lawsuits.
Stephenson said AT&T's actions were just part of its "straightforward" policy towards law enforcement: AT&T honors any request from a legitimate agency showing legitimate cause. When an audience member pointed out
Qwest Communications International Inc.
(NYSE: Q) apparently decided the requests weren't legitimate, Stephenson parried, "You'd have to ask Qwest."
And he was unapologetic about asking for indemnity. "From our standpoint, if you follow the law, you should be protected by the law. We're in a position where the executive branch and the legislative branch of the government are in conflict, and we're caught in the middle of that."
Wireless world
Neither was Stephenson willing to give ground when asked about Verizon Wireless's recently announced plans to open its network, divorcing the handset from any particular service. (See
Verizon Tears Down the 'Walled Garden'
.)
"I thought it was overblown," he said of the reaction to Verizon's announcement. "The industry's headed that way, right? The wireline network, over time, became open-access."
Stephenson noted during the talk that open networks would emerge if the market demanded it -- but later refused to acknowledge Verizon's move as evidence that the market was demanding anything. After the talk, he told
Light Reading
that AT&T hasn't seen any demand for an arrangement like Verizon's.
In fact, AT&T's network is as "open" as they come, Stephenson claimed. "You can take a
Nokia Corp.
(NYSE: NOK) phone and connect it to our network, just put in your own SIM [subscriber identity module] card. We don't see customers do that. They want the phone subsidized."
Applications for AT&T's wireless network can be written in Java, he added, citing that as further evidence of the network's openness.
Stephenson likewise downplayed Google's Android platform, which aims to provide an open-source operating system and development environment for mobile devices. (See
Google Makes Mobile Move
,
Google: Android's Not Evil
, and
Analysts: Google Plans Lack Substance
.)
"Here are all these people that make large, carrier-class operating systems. And here's a new entrant who's never built a carrier-class operating system." Still, he said, AT&T will consider using Android if customers demand it.
Another wireless topic that came up a few times was the
Apple Inc.
(Nasdaq: AAPL) iPhone, which Stephenson of course took time to praise not just for its flashiness, but for its voice quality. He also noted a 3G version iPhone on the way. (See
The 3G iPhone
.)
Stephenson also confirmed AT&T will bid in the 700 MHz spectrum auction, noting that this shouldn't be a surprise. "I think all wireless carriers will. We refer to it as 'beachfront property.' It doesn't get any better than this."
— Craig Matsumoto, West Coast Editor,
Light Reading