China's 5G story lost in presentation
If you came to Mobile World Congress hoping to learn about China's giant 5G rollouts you'd be disappointed.
Since the last full-strength congress, China has come to dominate global 5G – at least in numerical terms. Several Chinese executives have presented in Barcelona so far this week without transmitting meaningful information.
That is true for perhaps the most interesting part of China 5G, the Telecom-Unicom shared rollout. The two operators claim to have built 1 million basestations, or around 40% of the worldwide total. With help from the GSMA and a clutch of vendors, they've just issued a "co-construction and sharing guide."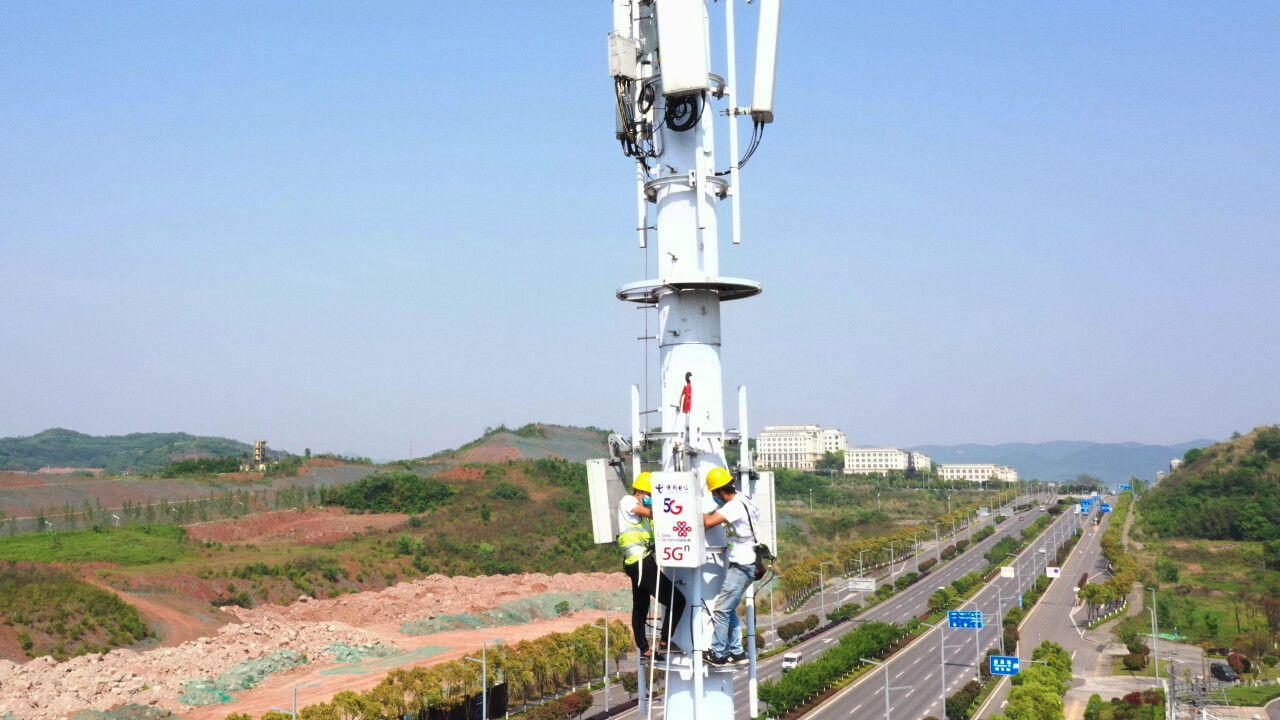 As the document states, co-construction is probably the only viable way for many countries to build out 5G, offering cost savings, faster rollout times and a lower carbon footprint. Unfortunately, the 'guide' is a rather unhelpful format. While it explains the differences between, say, active and passive sharing, and the complexities of building a shared 4G-5G NSA network, it is unable to give any advice on how to evaluate these options.
It avoids discussion of the financial drivers of network sharing and skates over the biggest factor of all, which is that the two companies have the same beneficial owner. Would they have done this if they hadn't been directed to do so by their common shareholder?
Black hole numbers
That's a question they obviously never want to answer, but the target audience – the half of the world yet to deploy 5G – would benefit greatly from understanding just how and why this rollout came to be.
Speaking at the formal launch of the guide Monday, China Telecom's vice president Li Jun claimed that the two operators had saved 270 billion Chinese yuan (US$38.9 billion) in capex and CNY30 billion ($4.3 billion) a year in opex. Impressive numbers but as ever there is a black hole in knowing how they came about.
This also applies to one of the biggest beneficiaries of the shared approach to 5G, China Broadnet. The newest and smallest Chinese operator has been partnered up with the biggest, China Mobile, in a sharing venture where China Mobile will supply backhaul and 4G access as well as co-construction.
But like his peers, China Broadnet chairman Song Qizhu has the habit of imparting only information fragments. He said the two companies have jointly deployed 480,000 basestations on Broadnet's 700MHz spectrum.
That seems a commendable number in a project supposedly aimed at bringing 5G to rural China. But how much of rural China is so far covered, and how far to go? Those numbers stay in the black hole.
Related posts:
— Robert Clark, Contributing Editor, special to Light Reading
PARTNER PERSPECTIVES
- content from our sponsors