Barcelona pulls in the tech crowd from ISE to MWC
It's that time of year when those engaged in the mobile communications sector start to turn their thoughts to the upcoming Mobile World Congress in Barcelona, with varying levels of excitement and/or trepidation. To be sure, the annual event has become an important date on the calendar for many, global pandemics notwithstanding, even though it has shifted its focus somewhat over the years.
This year, with the theme of Velocity, the line-up of MWC speakers ranges from the CEO of integrated logistics company A.P. Moller - Maersk through to the CVO and president of DIMPLE (Digigooz Interactive Metaverse Platform Environment, in case you were wondering) and the president of electric racing specialist Extreme E. In other words, it's no longer dominated by the sector's more traditional operators and vendors.
Tens of thousands of people are expected to descend on Fira Gran Via, also providing what will undoubtedly be welcome extra business for the countless tapas bars and restaurants that line the streets of the famous Barrio Gótico.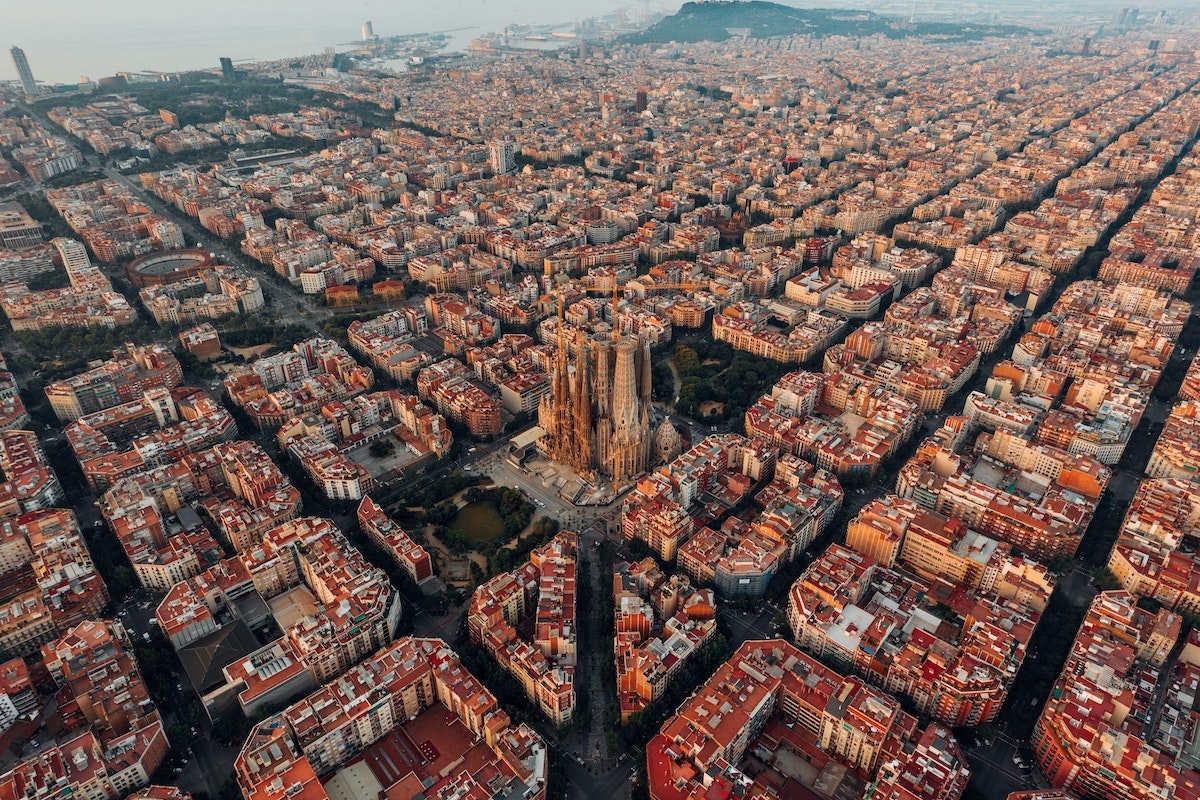 As for the Fira itself, it's currently in the process of rebuilding stands and recalibrating halls after the completion of another technology trade show that took place only last week. Indeed, Integrated Systems Europe (ISE) is almost, if not as big as MWC, but has yet to make the leap from nerdy trade publications into the mainstream. Indeed, it could be one of the biggest tech events that you've never heard of, with an excess of 58,000 attendees this year. The GSMA reported just over 61,000 attendees in 2022, with a few more probably expected in 2023.
Now that ISE has moved from its traditional home in Amsterdam RAI to Barcelona, it has the space to blossom into something beyond its professional AV and electronic systems integration roots — much in the way that MWC moved on from intense discussions about the advantages of HSPA+ over HSPA, and the pros and cons of i-mode compared to WAP.
Going hybrid

The range of conferences at ISE 2023 suggests that the event's relevance is already expanding as it grapples with some of the most pressing business challenges today. The words "hybrid" and "cloud" were all around, with active discussions about how to achieve a good balance between office and remote working. Other terms building a following include AV over IP (AVoIP) as well as software-defined AVoIP.
It seems only a matter of time before comms becomes an increasingly big element of the conferences. After all, what would a hybrid workplace be without a reliable fiber or 5G network to connect participants in group video conferences and more? As for control rooms — a key focus area at ISE — they could not function without a reliable, low-latency network.
Ahead of ISE, I spoke to Chris Dreyfus-Gibson, who is vice chairman and co-founder of the International Critical Control Rooms Alliance (ICCRA) and also chair of the Control Rooms Summit at ISE. He stressed how vital networks are for control rooms to ensure that data is received and processed in a timely fashion. At the same time, he noted that "it's rare that people have the opportunity to build a control room from scratch," and are often forced to rely on the same networks as everyone else.
Smart workplaces, smart buildings, smart homes — all are now part of the ISE and the MWC experience as various industries, and different worlds, collide. Indeed, among the speakers during the Smart Workplace Summit was Ken Dooley, chief strategy officer for empathic building at Haltian, which has its roots in Nokia and now focuses on connected devices and IoT solutions.
How much of an overlap there is between the ISE and MWC audiences remains to be seen, but the two events certainly appear to be converging on some important trends relating to connectivity in the office and home. Anyway, what better excuse than to bookend February with two trips to Barcelona — hey, why not stay the month!
Related posts:
— Anne Morris, Contributing Editor, special to Light Reading
PARTNER PERSPECTIVES
- content from our sponsors