1:50 PM -- SAN FRANCISCO -- I'm at the MobileBeat conference, which is put on by VentureBeat, a publication heavily into startups.

So, they're doing something interesting at this conference today: a toned-down reality show for startups.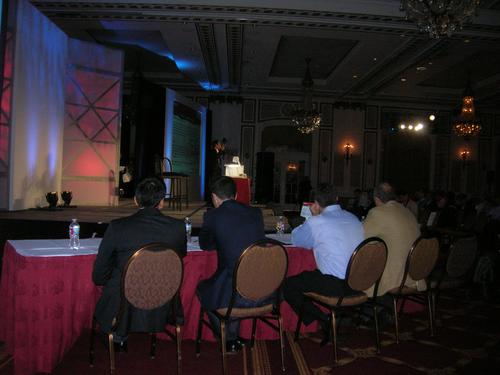 In at least four sessions spread throughout the day, entrepreneurs are pitching a panel of four judges in lighting-round fashion, a four-minute hard stop. The deadpan comments ("I like his use of flash cards") remind me of the Food Network shows my kids are so heavily into. The organizers are in a rush, so only one judge comments on each pitch.

Some of the pitches are direct; others get theatrical. "Welcome to the 1800s," the EduPath presenter says, "where the chalkboard revolutionized education." (I think it's spelled EduPath. The logo is really hard to read. The judges didn't comment on that.)

The companies presenting now are all mobile apps -- distance learning, city activity/info guides, that sort of thing. I'll pay more attention when the infrastructure guys get their turn later on.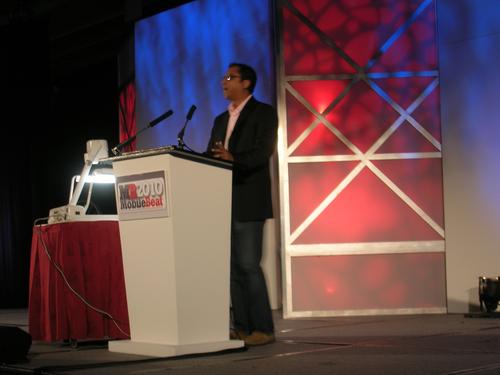 — Craig Matsumoto, West Coast Editor, Light Reading