Redford, Rossellini Star at MWC
Redford, Rossellini Star at MWC
Film stars Robert Redford and Isabella Rossellini check in to Mobile World Congress to help promote mobile movies BARCELONA -- Mobile World Congress -- Hollywood came to the Mobile World Congress Wednesday as Robert Redford and Isabella Rossellini came to the "Mobile Backstage" session in Barcelona to talk about their work in developing video content for mobile devices.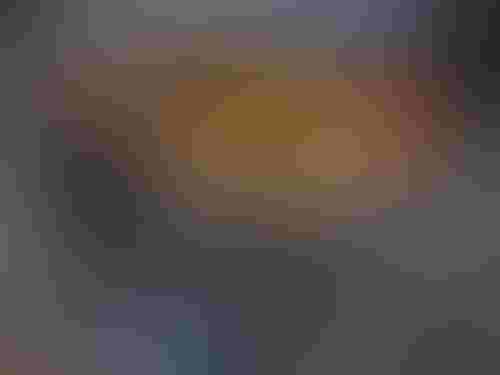 Redford, well known these days for setting up the Sundance Film Festival as well as acting and directing, believes the mobile phone is a great medium for short films, but notes that the quality of specific content made for small-screen devices needs to be higher than what's being offered on Websites that house user-generated and user-posted content.

"YouTube Inc. and others have been great at democratizing film, but they have a quality issue," noted Redford during a keynote presentation.

Redford is particularly keen on developing talent in the short film sector, and is using the Sundance festival and the Sundance TV Channel to help develop such talent.

Rossellini, meanwhile, has been busy making a series of short films, called Green Porno, designed to look good on the small screen. The name, as the star noted, is one that catches people's attention, but it's not quite what you think -- the films are slightly surreal interpretations of the sex lives of small animals such as worms and flies. (Whatever floats your boat...)

While the stars attracted a lot of attention, one company that's started up to help deliver such content into the mobile mainstream is MoFilm. The company had a stand here at the show, and attracted a lot of attention as Redford and Rossellini paid a flying visit to the stand.

Based in Knutsford, U.K., MoFilm is, essentially, a film distributor for the mobile world, and is aggregating short film content that's being shown at various film festivals around the world (Cannes, Locarno, Shanghai) and packaging it up for mobile operators.

One of the driving forces behind the startup is Jeffrey Merrihue, a marketing specialist at Accenture who is advisory chairman at MoFilm. He told Light Reading that he has been able to use his extensive CMO contacts to help pull together the content from multiple sources for MoFilm, and believes that the next few years is going to see an explosion in the availability and delivery of movie content made specifically for wireless devices. (Check out the upcoming Light Reading TV report on Mobile Content that includes an exclusive interview with Merrihue.)

— Ray Le Maistre, International News Editor, Light Reading


Subscribe and receive the latest news from the industry.
Join 62,000+ members. Yes it's completely free.
You May Also Like
---