Microsoft's Rough Start
1:05 PM -- LAS VEGAS --
2011 International CES
-- Tonight's keynote kickoff from
Microsoft Corp.
(Nasdaq: MSFT) CEO Steve Ballmer will probably be glitch-free, but the company's Windows OS didn't come off looking so hot last night as travelers started to fill the baggage claim here at McCarran International Airport.
This technical hiccup on the video wall near baggage claim No. 11 drew a few snickers as a throng waited for bags, hopeful that the taxi line wouldn't be too long: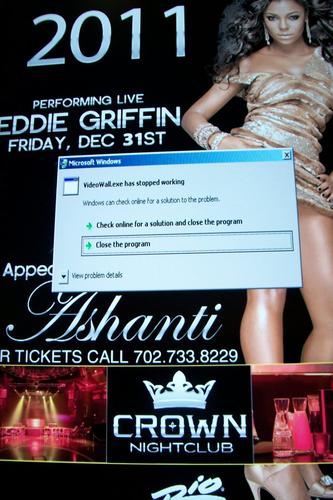 Okay, so this glitch wasn't of the
Blue Screen of Death
variety, but it was hard not to notice it.
— Jeff Baumgartner, Site Editor,
Light Reading Cable