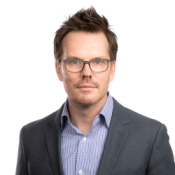 8/23/2006

Comment (2)

The soaring popularity of online video sharing is part of what helped convince Sony Corp. (NYSE: SNE)'s Sony Pictures Entertainment (SPE) to buy Grouper Networks , in a deal announced by both companies today. But founder Dave Samuel says the company's peer-to-peer distribution system and management team also helped the $65 million deal come together. (See Sony Buys Grouper.)

"The Internet video space is extremely competitive and crowded and we do have some unique technologies… the biggest really being our peer-to-peer distribution," Samuel says.

Samuel and Grouper's other founder, Josh Felser, sold their previous Internet startup -- music site Spinner.com -- to AOL Inc. (NYSE: AOL) in 1999 for the comfy sum of $320 million. Some of those proceeds, and some bucks from angel investors, helped Grouper compile the $5.25 million in funding it has raised to date. The company won't divulge its revenues.

As reviewed in Light Reading's Top Ten Video Sharing Websites, Grouper is among the most feature-packed video sharing platforms, but it requires a bit of onion-peeling to get to all of its goodness. What makes it unique is that, unlike other video sharing sites, where all the action happens on the Website itself, Grouper offers a software client and a peer-to-peer network that allows users to share videos, pictures, etc. with other users in a group.

The company did have to strike a balance, though, between being a video sharing enabler and being a destination site for entertainment.

The first version of its software, released in December 2004, only allowed groups to share with each other, there was no involvement with the Web at large, and the software wasn't all that popular. When the company released its second software version a year later, "all of our numbers skyrocketed," Samuel recalls.

Table 1: A Fish Story: Grouper Highlights

Date
Event
Jan-04
Grouper Networks is incorporated.
Dec-04
Grouper 1.0 debuts.
Oct-05
Grouper partners with social networking company Friendster to become its video sharing platform.
Dec-05
Grouper 2.0 debuts. More Web involvement, coupled with peer-to-peer file sharing, makes the software a hit with consumers.
Jan-06
The company debuts a new feature that allows members to search each others' desktops for videos. As its video sharing service gets noticed, Grouper.com grows to about 1 million unique visitors.
Mar-06
Moving to a more hybrid-sharing approach, Grouper begins to allow direct video uploads from user desktops. No software required.
May-06
Grouper debuts its Video Shoutouts feature, which allows folks to post videos directly to the Web using their Webcams. The company divulges it has "just surpassed 8 million unique visitors per month who view approximately 50 million pages."
Aug-06
Sony Pictures Entertainment buys Grouper for $65 million.
Source: Company announcements
Now users can watch videos up to 20 minutes in length on Grouper.com itself, but if they see a video that they want to download, they can do so with the software client, using the company's peer-to-peer (P2P) network. And, apparently, video sharers are onboard with the changes.
Samuel says the number of unique visitors to the company's Website went from 1 million in January to 8 million in July.
Nielsen/NetRatings
, which looks at a sampling of Web users who visit the site directly, and projects a total audience size, says the company only had around 630,000 unique visitors last month. The discrepancy may be because Grouper allows the videos it hosts to be published to other, more highly-trafficked sites.
Both Nielsen and Grouper show that the site's visitors have grown at a steady clip over the past several months.
Table 2: How Grouper Compares: Unique Audience (in 000s)
Site
Apr-06
May-06
Jun-06
Jul-06
Grouper
486
732
690
630
Killsometime.com
833
565
753
636
MySpace
38,359
42,010
45,791
46,025
YouTube
12,505
20,078
19,618
30,541
Source: Nielsen//Netratings
"This is just another data point that Internet TV is not to be ignored or thought of as a side project," says
Heavy Reading
senior analyst Rick Thompson. "What will be more interesting is its impact on -- or interaction with -- IPTV and cable TV. I'm most curious about the new and unique network and service infrastructure requirements for Internet TV that vendors will need to address."
Under the terms of the deal, Grouper keeps its management team in place and will work closely with a team at SPE.
Because the deal is so fresh, Grouper hasn't yet hammered out all the details of how its vision will mesh with Sony, which makes everything from cameras and laptops to blockbuster motion pictures. Samuel says, with some caution, that the living room may not be off limits to Grouper, given Sony's foray into media PCs -- er, "
digital living systems
." (See
Video Sharing: Show Me the Money
.)
"We have plans to continue to offer Grouper for different devices and I think the living room is a very important piece, and that's where a relationship with Sony Viao computers, for instance, could be very beneficial," he says.
Other video sharers were watching the Grouper deal with interest.
Eyespot Corp.
, which itself has been the subject of deal talk this month, says this won't be the last deal in the video sharing space. (See
Is AT&T Eyeing Eyespot?
)
"These companies like Sony Pictures are trying to redefine their online strategy and... figure out how to monetize their content," says Jim Kaskade, Eyespot's cofounder and CEO. "This transaction is one of a few we've seen and one of many we're going to see as media giants take advantage of the user-generated content space."
— Phil Harvey, News Editor,
Light Reading

(2) |