CenturyLink's pending $34 billion purchase of Level 3 Communications is now apparently days away from completion, as the FCC has restarted its informal approval clock, now set to expire in the next two weeks.
The deal was announced a year ago, and both companies have since weathered stock price woes. The US Department of Justice weighed in a week ago, setting its conditions for the merger. Then the Federal Communications Commission (FCC) issued its letter Wednesday saying it had restarted its 180-day informal approval clock last Friday, making it likely that CenturyLink Inc. (NYSE: CTL) and Level 3 Communications Inc. (NYSE: LVLT) will finally be allowed to combine. (see DOJ Blesses CenturyLink, Level 3 Merger... With Conditions and CenturyLink Splashes $34B on Level 3 Buy.)
Merger plans are well underway at the companies, with management structures in place and a palpable eagerness to get started, especially in addressing the business services market, as indicated in off-the-record discussions with executives at both CenturyLink and Level 3.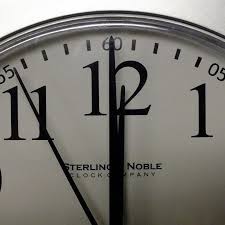 CenturyLink also must get California state regulators' approval but that is expected later this week, after a state administrative law judge issued a decision that the merger was in the public interest.
The FCC letter notes that CenturyLink has "fulfilled their obligations to provide responsive information to the Commission in connection with its requests in this docket, and because most of the supplemental materials had been provided before then, we were able to complete our review of those materials on that date. Accordingly, we are restarting the informal 180-day clock as of Friday, October 6, 2017, making that date Day 170 of the Commission's review."
The first challenge for the combined company will be to convince Wall Street of its potential for success, an effort likely to start when CenturyLink announces its quarterly earnings on October 30. Both CenturyLink and Level 3 stocks are currently hovering above their 52-week lows. (See Investors Flee US Rural Incumbents and CenturyLink Posts Lackluster Q2.)
— Carol Wilson, Editor-at-Large, Light Reading