European Cable Has Reached 'Inflection Point,' Liberty Global CEO Says
Factoring in the M&A that's underway alongside the larger competitive landscape, the European cable market has reached "a pretty important inflection point," according to Liberty Global CEO Mike Fries.
Speaking Tuesday at the UBS 46th Annual Global Media and Communications Conference in New York, Fries said Liberty Global Inc. (Nasdaq: LBTY) has clearly shifted gears from being the dominating "Comcast of Europe" as it now moves to divest certain assets via its still-pending deal with Vodafone and focuses fully on the parts of the region where it has scale -- namely the UK, Belgium, Switzerland and Holland.
By refocusing on the markets where Liberty Global has the largest presence, "we leaned into becoming a national challenger," he said. By exiting from markets where Liberty Global doesn't have scale, it's enabling national challengers.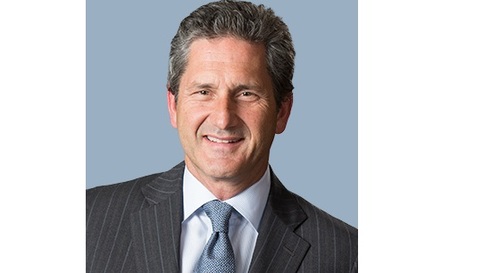 Two cases in point are the proposed Vodafone deal and the sale of Liberty Global assets in Germany, the Czech Republic, Hungary and Romania, as well as the earlier sale of UPC Austria to T-Mobile Austria . (See Vodafone Strikes €18.4B Deal to Buy Liberty Assets and Liberty Global: A Tale of Two Companies?)
Fries said those M&A moves will provide Liberty Global with more "optionality" in its remaining European markets.
A big piece of that puzzle -- the Vodafone deal -- isn't in place yet. In fact, Reuters reported that the deal is likely to face a full European Union antitrust investigation.
But Fries is still confident that the Vodafone deal will close, calling the report "good news," as it implies that the transaction will be going through the paces. "There will be theories of harm, and we'll have to respond to those theories of harm," he said.
He also acknowledged that the pending deal is an overhang of sorts on how Liberty Global's business, particularly as it's positioned to move forward, is perceived by investors. "There's been some dislocation in our base," he said, hopeful that getting the Vodafone deal done will make a difference.
As for what will remain, he said Virgin Media represents "the anchor growth business" while Liberty Global's properties in Belgium, Holland and Switzerland are at different stages of maturity.
"We're a bit of a hybrid right now," Fries said.
Comcast/Sky deal won't change the game
Fries continues to downplay the impact that Comcast's acquisition of Sky will have on Liberty Global. "Not much," was his reply when asked if the deal would alter the competitive dynamic for Liberty Global. (See Liberty Global Ready to Lock Horns With Comcast.)
Fries said the move is more of a content play for Comcast. But he doesn't agree with speculation that Comcast will use Sky to fuel a global over-the-top video service. (See Will Comcast's Pricey Play for Sky Pay Off?)
"I personally don't see them launching a global OTT business," Fries said, finding it hard to believe that Comcast would spend what it would take to pull that off and iron out all of the complexities and fragmented distribution rights that would come with it. "It's harder than it looks. Trust me, because we looked at it."
Fries also discussed how Liberty Global will move ahead in the markets it will still have following the Vodafone deal.
In the UK, he said there's an opportunity for Virgin Media to be a stronger fixed/mobile convergence company as it migrates customers over to the new platform established via its partnership with EE . (See Eurobites: EE, Virgin Media Fined £13.3M for Early-Exit Excesses.)
Liberty Global is pushing ahead with a turnaround plan in the tough Switzerland market. Fries said he has an "inferior" MVNO deal now, but that will change in January when a new deal with Swisscom AG (NYSE: SCM) takes effect. Liberty Global also has a new management team there, and has been deploying its next-gen video product, Horizon 4. (See Liberty Global Packs 4K, Cloud DVR, Voice Into 'Horizon 4'.)
— Jeff Baumgartner, Senior Editor, Light Reading
PARTNER PERSPECTIVES
- content from our sponsors