5:40 PM -- Tiny micro-electro-mechanical systems (MEMS) are going to generate $1.5 billion in 2010, up from $1.3 billion last year, according to IHS iSuppli The firm says that a slew of emerging devices and cellphones will drive this market towards solid, uninterrupted growth well into the future.

MEMS, tiny machines built onto semiconductor chips for wireless connectivity, are unique in that they didn't suffer a decline last year at the height of the global economic downturn, and the report forecasts this growth will continue at a rate of 17 to 28 percent for the next four years.

MEMS span a variety of verticals, including data processing, medical, and aerospace, but they are seeing the most success in the consumer and mobile space. This space, which includes laptops, MP3 players, remote controls, and portable navigation devices, will be the largest by 2014, iSuppli says.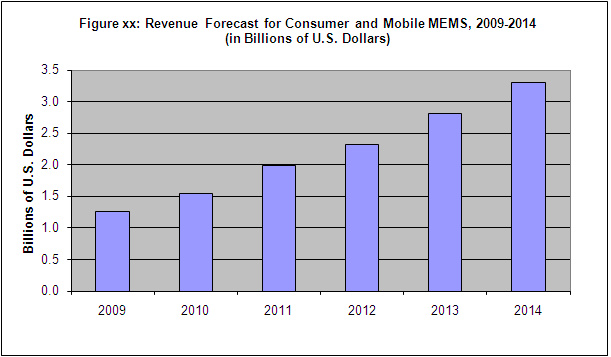 Mobile phones still make up more than half of the revenue for MEMS today, but iSuppli says that MEMS accelerometers and gyroscopes used for e-books and slate tablets like the iPad will bring in $105 million in 2014, compared to only $3 million in 2009. New MEMS devices -- also including 3-axis gyroscopes, pico-projectors, and RF MEMS switches -- will bring in an additional $1.3 billion by 2014, up from $33 million in 2009.

That's big growth for an itty, bitty machine.

— Sarah Reedy, Senior Reporter, Light Reading Mobile