Comcast Corp. (Nasdaq: CMCSA, CMCSK) has picked Pace plc as one of the suppliers for a new IP-only high-definition video client box in development called the XI3, Light Reading Cable has learned.

Because it's IP-only, the XI3 won't contain a QAM tuner. It's anticipated that the XI3 will use Comcast's new cloud-based user interface and obtain linear video from a primary gateway that can transcode QAM video into IP streams that can be shuttled to the client box via the home network.

Light Reading Cable first reported in April that Comcast was developing an IP client box called the X3. (See Comcast Sizes Up All-IP Set-Top .)

According to a source familiar with the product, the Pace XI3 is based on the Broadcom Corp. (Nasdaq: BRCM) BCM 7428 chipset, supports MoCA 2.0, and features HDMI, Ethernet and USB ports, and an option for a 802.11n Wi-Fi module. Comcast declined to comment on the project.

Here's a sneak peek at a design for the XI3.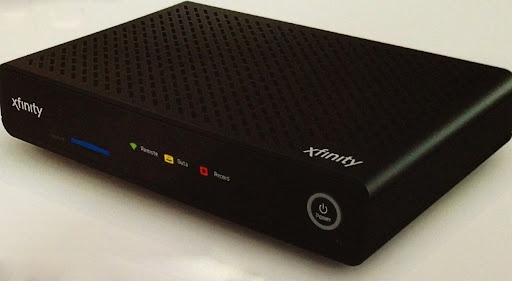 And what's with that SD Card slot? The XI3 doesn't have an internal hard drive, so the slot could be used for memory expansion. But it's also plausible that Comcast could use an SD Card as a local, mini-DVR that could buffer a small amount of live TV programming for trick-play functions (pause, fast-forward, rewind, etc.). Advanced Digital Broadcast (ADB) toyed with the notion of using an SD Card as a "lite" DVR for a tru2way "set-back" box it showed off in 2010. (See Tru2way 'Phantom' Box Is a DVR Lightweight .)

The XI3 is also an obvious candidate for a network DVR that Comcast is testing in the Boston area. (See Comcast Tests Network DVR in Boston .)

It's not known when Comcast plans to deploy the XI3, but it's not expected to show up until 2013 at the earliest.

The XI3 appears to be a product based on the Comcast Reference Design Kit (RDK), a bundle of software for hybrid QAM/IP gateways and IP-only clients. Comcast hopes the RDK will help cut product development cycles to a year or less. The X1, a hybrid gateway also made by Pace, is the first product to come out of the RDK project. Following launches in Boston and Atlanta, Comcast expects to deploy the X1 in at least three more major markets this year. (See Comcast's Set-Top Accelerator Gains Traction and Comcast's Cloud TV Service Rolls Into Atlanta.)

Comcast is expected to select multiple suppliers for its X-series boxes. Among chip and set-top vendors, other RDK licensees include Evolution Digital LLC , Motorola Mobility, Arris Group Inc. (Nasdaq: ARRS) and Entropic Communications Inc. (Nasdaq: ENTR). Cisco Systems Inc. (Nasdaq: CSCO) and Technicolor (Euronext Paris: TCH; NYSE: TCH) are also rumored to be among the RDK licensees. (See Moto Licenses Comcast's RDK and Comcast's IP Set-Top Club Expands.)

— Jeff Baumgartner, Site Editor, Light Reading Cable