Losercatel?
4:30 PM -- Yesterday, Pat Russo and Alcatel dropped a little earnings bomb. What more can you say, other than "peehew!" (See
AlcaLu Cuts 2007 Outlook by $1.25B
.)
Actually, you can say a lot -- and people have.
The stock was clocked for nearly 10 percent yesterday and has lost approximately one third of its value this year. So much for the "value creation" of the murder... er... merger.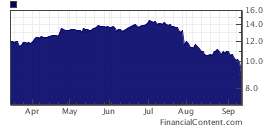 I sauntered out into the Internet to see what else I could find on the matter, and came up with this:
Q - But you say you're not losing market share?
A - Absolutely not.
— Pat Russo,
responding to a question in a Marketwatch.com Q&A


Here's a taste of the
virtiol on the ALU Yahoo Finance Message Board
:
Why did it take so long to question her future when since she took control of Lucent and then ALU it had been a complete catastrophe. I suspect that a change is now going to happen for the best of the employees and investors who are running out of patience.
From the
Financial Times
:
Ms Russo denied that management failures had anything to do with the warning. "It is a market issue, not an execution one."
Blaming the market -- that always pleases investors, especially when many of them have also been looking at this chart: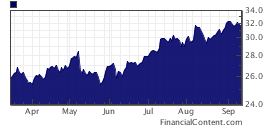 — R. Scott Raynovich, Editorial Director,
Light Reading