Light Reading has launched its first mobile application for the Apple Inc. (Nasdaq: AAPL) iPad. (See Light Reading Now Available on the iPad.)


Light Reading's app features the latest next-gen network-related news and analysis and is available free at http://www.lightreading.com/iPad. It includes access to all of our major site areas, Mobile, Cable, Europe, Asia, Research and Live Events, as well as easy navigation, content-sharing and feedback functionality.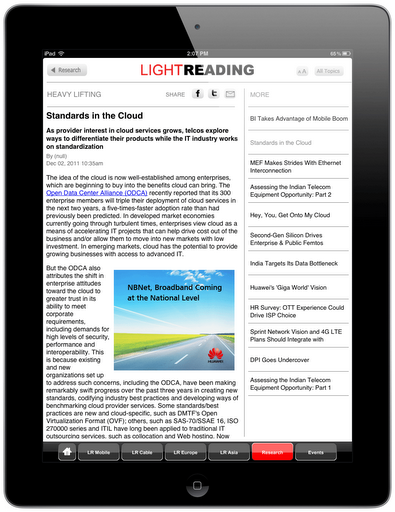 This app is just the start of what will be an evolving mobile experience for our publication. We will continue to make it easier for readers to interact with Light Reading content away from the desktop, and we're working to improve how we display multimedia content on tablets and smartphones.

We are also working on platform- and device-independent versions of our websites to give our 300,000-plus monthly subscribers the flexibility to view optimized versions of our content on virtually any device.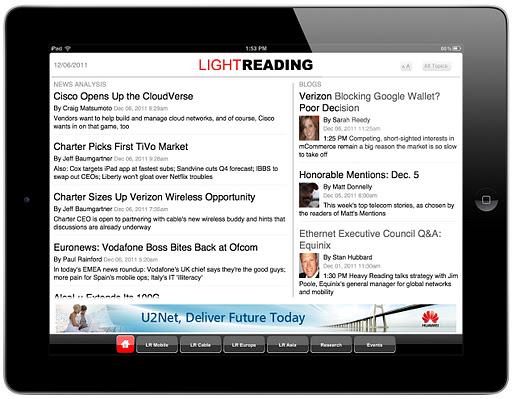 Light Reading is following the precedent set by several other companies under the United Business Media Ltd. (UBM) (London: UBM.L) umbrella. You will also find iPad apps for InformationWeek , Byte, security site Dark Reading and others.

You can download our free app on iTunes, and feel free to leave your comments and suggestions for improvement in the comments below.

— Sarah Reedy, Senior Reporter, Light Reading Mobile