12:50 PM -- Set-top maker IPCO LLC may be complaining that a batch of Federal Communications Commission (FCC) waivers for Digital Terminal Adapter (DTA) devices is harming its ability to sell and distribute its own line of inexpensive CableCARD-compliant boxes, but those efforts aren't exactly at a standstill, either. (See Box Maker Blames FCC for Everything.)

Global Cable Inc. (GCI), an IPCO corporate cousin that's on board to distribute those products, is "courting orders in excess of 100,000 units," GCI VP Tony Austin notes in an email to Cable Digital News. Although he can't reveal any MSO partners, Austin notes that production samples are set to be delivered to customers by the second week of January 2010.

He also sent along an image of its mid-range box, the Global G-7000, a one-way unit that supports MPEG-2 and MPEG-4 and high-definition television programming.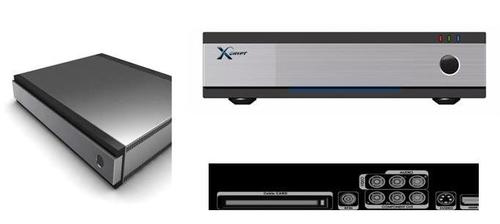 Xcrypt Inc., a South Korean company IPCO linked up with in April, is the manufacturer. According to IPCO's FCC filings, the 7000 model and entry-level 6000-series DTAs can be made available about 60 days after the initial purchase.

— Jeff Baumgartner, Site Editor, Cable Digital News