Consumers are inundated with new connected devices from health trackers to smart thermostats, but the biggest area of economic impact in the Internet of Things (IoT) market will be from industrial IoT (IIoT) applications.
IIoT's enabling of big data technologies and smarter machine-to-machine (M2M) communication allows manufacturers to identify inefficiencies and safety issues in real time, improving processes and boosting the bottom line.
---
Upskill yourself on the Internet of Things with our new Upskill U online university!
Sign up for our free courses today.
---
In order to secure IIoT end-to-end solutions, service providers will be responsible for securing connectivity and the accurate transfer of data. In Wednesday's Upskill U course, IoT: Evolving Networks to Meet the Opportunity, Timothy Winters, Senior Executive, Software and IP Networking, University of New Hampshire InterOperability Laboratory (UNH-IOL) explained that to reap the benefits of IoT, service providers must correctly allocate resources on the network.
For IoT to thrive, operators "need to be able to easily grow a network, but then also in certain cases if you are at max load, redirect traffic in an intelligent way on your network, " said Winters. (Listen: IoT: Evolving Networks to Meet the Opportunity )
Today, Upskill U will examine the challenges CIOs face and the transformative technology of IIoT at 1 p.m. ET in the course "IoT: The Impact of Industrial IoT" taught by Anna Bailey, Managing Director, Verizon Enterprise Solutions , and Ray Underwood, Associate Director of Vertical Data Sales, Verizon Wireless. This course covers how service providers can work most effectively as partners in IIoT process and be vital players in this landscape.(Register now: IoT: The Impact of Industrial IoT.)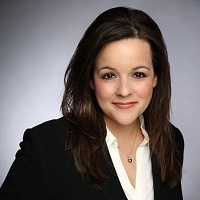 For the next round of courses, Upskill U will dive into cloud platforms and services:
Plus, don't miss our Upskill U Live @ BCE classes on 5G and mobile video. We'll be live-streaming the classes to Upskill U from Light Reading's flagship Big Communications Event in Austin on May 24 and 25 at 8:30 a.m. ET.
LIVE AT BCE - 5G: Are We There Yet? (Tuesday, May 24, 8:30 a.m. ET) taught by Gerry Flynn, Director, Corporate Technology, Verizon Communications, and Gabriel Brown, Senior Analyst, Heavy Reading.
LIVE AT BCE - Mobile Video: Finding a Solution (Wednesday, May 25, 8:30 a.m. ET) taught by Upinder Saini, Vice President, Wireless Product Management, Rogers Communications, and Alan Breznick, Cable/Video Practice Leader, Light Reading.
Heading to Austin for BCE? Upskill U students can save $250 off their BCE registration by using the code: UPSKILL. See you on the chat boards -- and in Austin.
— Kelsey Kusterer Ziser, editor, Upskill U