Want to buy a new device for your smart home? Icontrol wants to help. So does August. And so do a lot of other companies.
In the latest sign that the smart home market is slowly maturing, several companies are now working hard to enable device ecosystems that allow consumers to mix and match a wide range of products. The value proposition? Smart home vendors are hoping that a combination of choice, security and ease-of-use will push more consumers to buy into the connected home experience.
Icontrol Networks Inc. first started promoting the Icontrol Developer Program (then called OpenHome) in 2013, but the platform vendor is now extending the features of that program to include new cloud-based integrations. That means that Icontrol can certify both devices and applications for its platform over a network connection, presumably making integration easier and faster. So far, the company says it has certified an Accuweather app, the Rachio Iro smart sprinkler controller and Nest's Learning Thermostat through its cloud-based system.
Beyond its update to the developer program, Icontrol, which is used by many of the North American cable operators, also recently announced a new online purchasing process for smart home devices. Calling it a "Marketplace" approach, Icontrol says the new option makes it simpler for consumers to find solutions supported by the Icontrol platform. Initially, Icontrol will only offer a Marketplace for its Piper wireless security camera, suggesting that consumers will be able to pair accessory devices with the camera through an associated app. However, the company says that "Piper Marketplace is just the beginning."
---
Want to know more about the Internet of Things? Check out our dedicated IoT content channel here on Light Reading.
---
Coming from a different direction, the company August, known for its connected door lock products, also made some big moves this month expanding its smart home footprint. Instead of only selling one specialized product, the company is now also marketing a new August Access platform. It includes new devices (a keypad and connected doorbell camera), integration with Apple Inc. (Nasdaq: AAPL)'s HomeKit and partnerships with retailers and installers.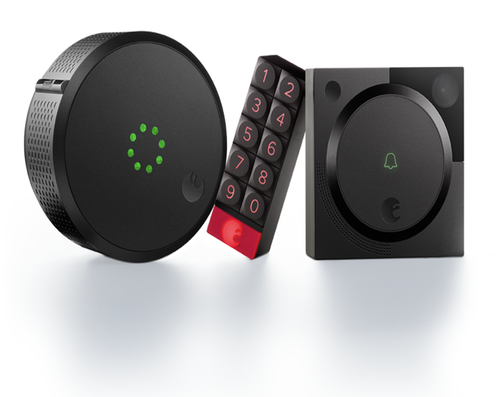 Interestingly, the August platform follows news earlier in October that August door locks have also been certified by Comcast Corp. (Nasdaq: CMCSA, CMCSK) as part of the operator's "Works with Xfinity Home" program. Comcast is trying to extend its ecosystem too, and to wrap a brand around the smart home experience that signals quality and ease of use. (See Xfinity Home Nets Nest & More.)
The moral of the story is that companies are getting wise to the smart home adoption dilemma. One device doesn't make a smart home, but getting several from an expert-approved, curated list -- and delivered with professional support -- could help kick-start the smart home revolution.
— Mari Silbey, Senior Editor, Cable/Video, Light Reading