France's Sigfox has seemingly bid adieu to another senior executive with the departure in recent days of its chief information officer, Jerome Burriez, according to two sources with knowledge of the matter.
His exit from the Internet of Things specialist, if confirmed, would follow an exodus of senior managers in 2017 triggered by the resignation of deputy CEO Xavier Drilhon in March. (See Sigfox in Peril as Senior Execs Exit – Sources.)
Drilhon quit after clashing with CEO and co-founder Ludovic Le Moan over company strategy, according to one of Light Reading's sources. The former Sigfox executive told Light Reading that he had "different views from the founders on the way to organize the company," but declined to comment further for "professional" reasons.
Following his departure, several other senior management figures have either quit or been forced out of Sigfox, including: Thierry Siminger, the former president of Sigfox's Middle East and Africa business; Remy Lorrain, previously vice president of operations and networks; Stuart Lodge, who was the executive vice president of global sales; and Thomas Nicholls, the erstwhile head of communications.
Like Drilhon, Siminger told Light Reading that he left Sigfox in May "on a major disagreement with the top management on the company strategy." He also declined to comment further for "ethical" reasons.
The circumstances surrounding the alleged departure of Burriez, who appears to have joined Sigfox in August 2016, currently remain unclear. A spokesperson for Sigfox declined to comment on his whereabouts but said his official job title is or was information system director, and not CIO, as his LinkedIn page indicates. An approach to Burriez has not met with a response.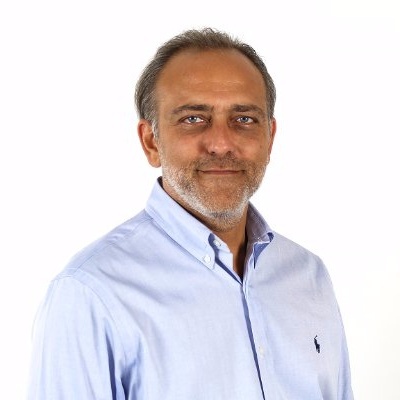 Sigfox generated only about €30 million ($36 million) in revenues in 2016 but has grabbed the industry spotlight as one of a small number of companies developing technologies for connecting billions of everyday objects to the Internet.
Already used in electricity smart meters and other monitoring devices, Sigfox faces competition from a host of other LPWA (low power, wide area) technologies including LoRa, NB-IoT and LTE-M.
Both Sigfox and LoRa use unlicensed spectrum and took shape outside the mobile telecom industry, while NB-IoT and LTE-M represent cellular's answer to the LPWA challenge.
Although Sigfox has a headstart on its cellular rivals, which became official standards only last year, it has come under attack on both the commercial and technology fronts.
Critics have laid into the company for its tight control of the technology ecosystem and for demanding a substantial share of service revenues from its network partners. Few big mobile operators have been drawn to Sigfox, even though several are making use of LoRa alongside the newer cellular options.
---
Want to know more about the Internet of Things? Check out our dedicated IoT content channel here on Light Reading.
---
Others reckon Sigfox has been trying to expand too quickly into new geographical and vertical markets. While its technology seems ideal for smart meters and other stationary objects, and enjoys a huge cost advantage over cellular, it looks ill suited to gadgets that need to move around, for instance. Last year it was criticized by one of its own customers -- a French startup called Nigiloc, which develops bicycle-tracking gadgets -- for not meeting quality standards. (See Sigfox Said to Face Customer Backlash.)
The geographical expansion is obviously driving up costs, with staff numbers rising from fewer than 200 employees about two years ago to more than 370 in late 2017, according to one of Light Reading's sources and data from LinkedIn. Sigfox claimed to have raised about €150 million ($181 million) in funding just over a year ago, after bagging about $115 million during a funding round in February 2015. But it is in danger of running out of money this year, and risked missing its 2017 revenue target of about €60 million ($72 million), according to the Light Reading source.
Gallic nonchalance
Sigfox has continued to shrug off the criticism with Gallic nonchalance. In an email sent in late November in response to Light Reading's previous coverage, a company spokesperson said: "In relation to the financial situation of the company -- to be clear, contrary to any rumors you have heard, we are in a strong financial situation and we are on track to hit our target in 2018."
Moreover, in a recent interview with French financial newspaper Les Echos (subscription required), which cited the issues first reported by Light Reading, Le Moan insisted that Sigfox would hit the €60 million ($72 million) revenue target for 2017 and said he aimed to make it profitable by the fourth quarter of 2018.
However, the target date for an initial public offering now appears to have been pushed back to mid-2019 from 2018 previously, which suggests that earnings have fallen below expectations. (See Sigfox to Go Public in 2018 – Report.)
And while Sigfox raised €150 million ($181 million) in late 2016, it had been aiming for as much as €500 million ($603 million), according to earlier reports in the mainstream French press.
Responding to questions about management departures, Le Moan told Les Echos that "all the departures were made on the initiative of Sigfox, and the vacant positions were filled."
Were Sigfox ultimately to be sidelined and confined to a niche role, or even collapse, other LPWA players will naturally expect to fill the vacuum it leaves behind. Vodafone Group plc (NYSE: VOD), which backs NB-IoT with religious zeal, has previously argued the narrowband cellular technology will "crush" Sigfox as it is rolled out. (See Vodafone to 'Crush' LoRa, Sigfox With NB-IoT.)
Yet many in the LPWA community may be troubled by the possibility of its demise, as this detailed blog from Synchrologix points out.
Indisputably a pioneer in IoT, Sigfox at the very least deserves credit for acting as an industry catalyst. Without the innovations of Sigfox and LoRa, and the pricing pressure they have brought to bear on mobile operators, there would possibly have been no NB-IoT and an even less developed IoT market than currently exists.
— Iain Morris, News Editor, Light Reading